---
my neighbourhood soup exchange is going strong!
here is another favourite soup recipe that i have added to my repertoire!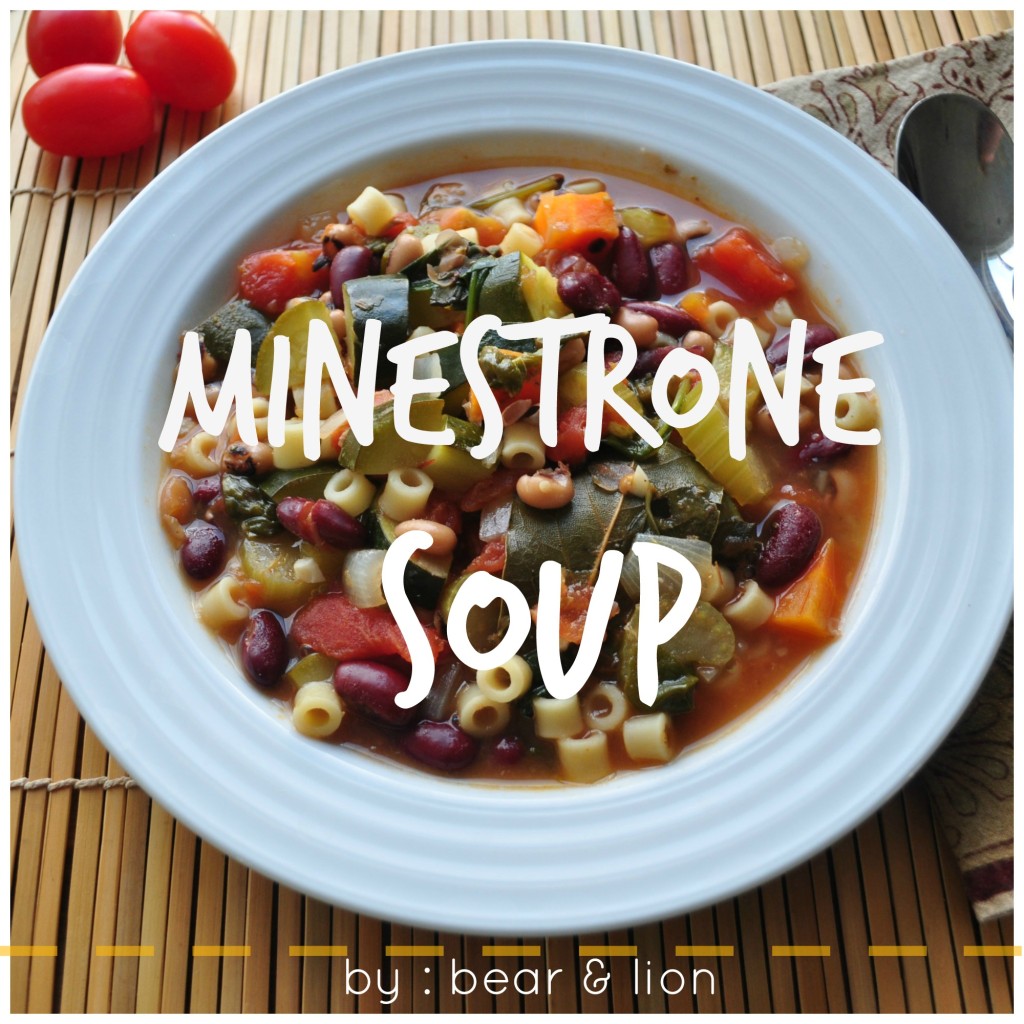 a few weeks ago i was on pinterest looking for soup inspiration and i found this amazing 30 minute orzo minestrone soup recipe from julia's blog, a cedar spoon. i loved the pictures of the hearty soup, as i am totally a visual gal, and immediately pinned and then wrote the list of ingredients for my grocery list. it's full of beans and veggies, which is just what we love at our house!
i did tweak her recipe a little to what we had in the pantry!
below i am sharing what i used and did for our soup.
INGREDIENTS:
3 table spoons of olive oil
1 yellow onion, choppeed
2-3 carrots, chopped
2 celery stalks, chopped
1 zucchini, chopped
large handful fresh spinach
2-3 garlic cloves, diced
1 can diced tomatoes
1 can kidney beans
1 can black eyed peas
4 cups vegetable broth
1 cup ditali pasta
1/2 cup fresh basil
1 tsp oregano
2 bay leaves
salt and fresh ground pepper to taste
DIRECTIONS:
1. heat olive oil in soup pot sauteeing chopped onions, garlic, carrots and celery, until tender. sprinkle with a titch of sea salt.
2. add zucchini. they cook quickly, in about 5 minutes.
3. add beans and canned tomatoes, veggie broth, oregano, basil, bay leaves and pasta. some cook the pasta separately and add to soup, but i like to do it all on one go. then, add spinach at the end.
5. serve with crusty bread or crackers.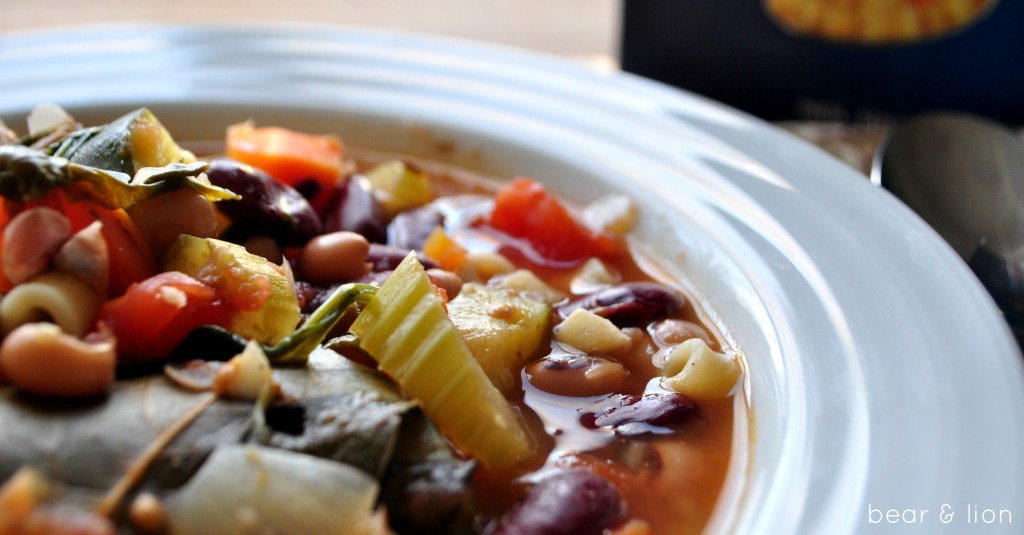 to swap soup we transfer in mason jars. the soups can sometimes can sit for a few days in the fridge after being swapped, so that's why i don't bother cooking the pasta separately. the noodles will soften nicely in the jar.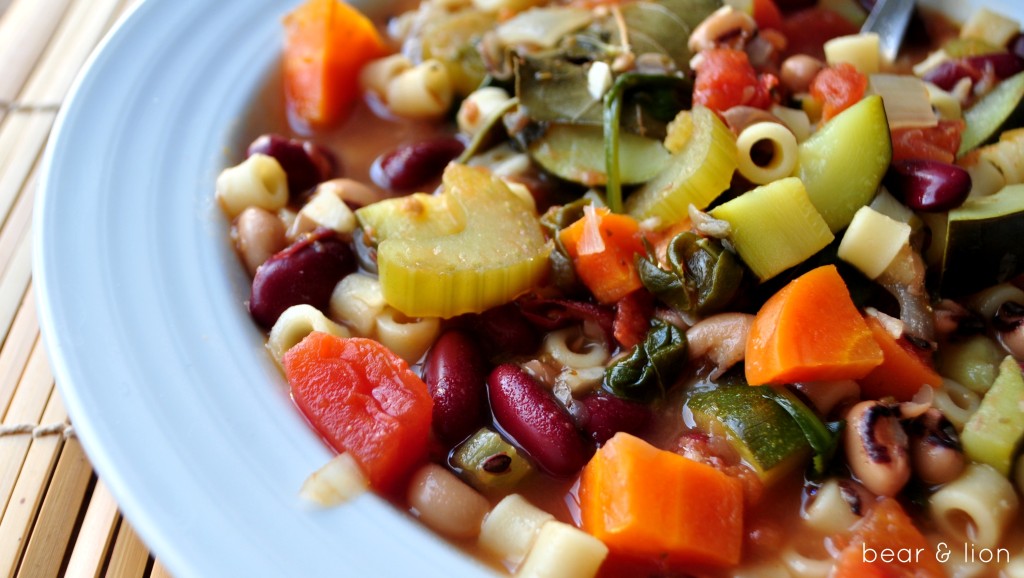 hearty, belly warming soups are my favourite during these cold winter months. the kids also love when i send them in their thermos' to school for lunch. yum!
let me know if this is a recipe you're going to try!
enjoy!