---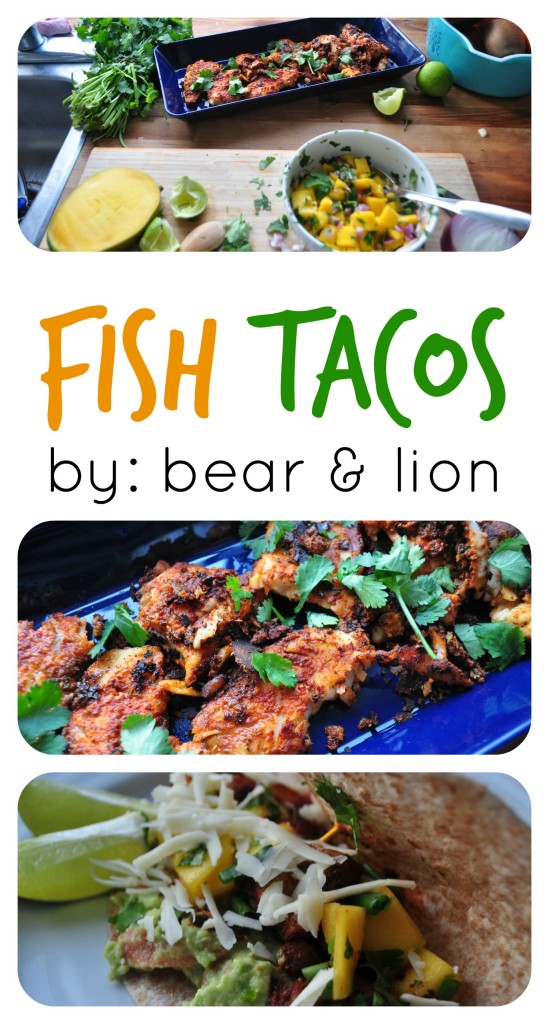 fish tacos are pretty popular these days. I LOVE THEM!
i decided to try and make my own and they turned out AWESOME! there was a lot of cutting, slicing and chopping involved for the mango salsa and the guacamole i also made.
but, it was so worth it!
i love the look of my simple spices in the bowl!
i was pretty nervous about making these, because we love them so much the pressure was on, but now they have become family favourite for sure! and, depending on how hot you want the flavours to be you can definitely add more chili or whatever!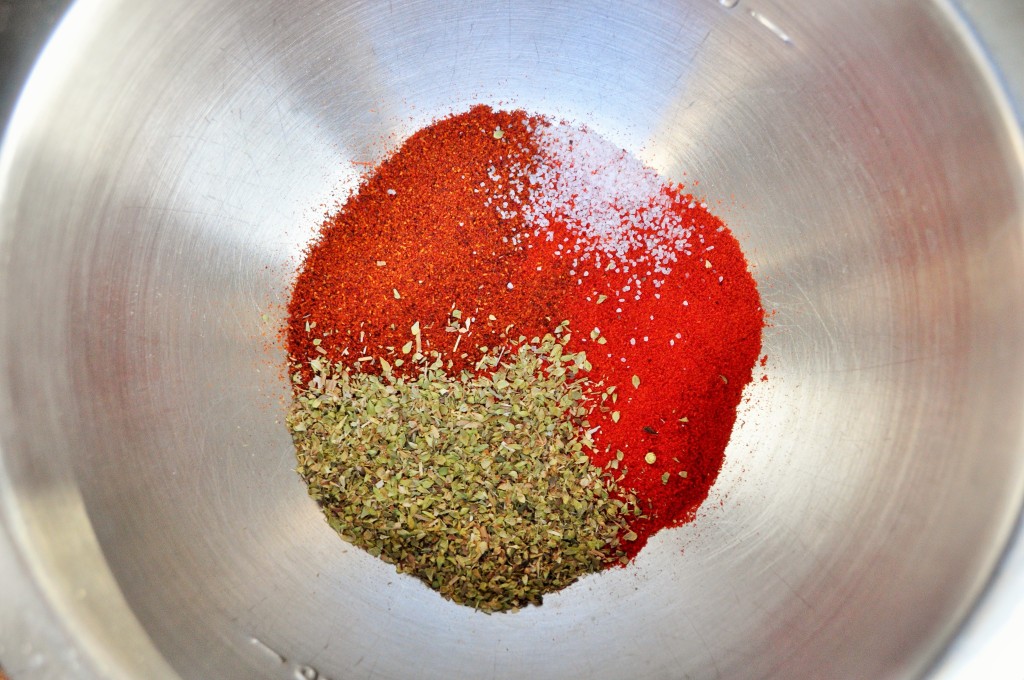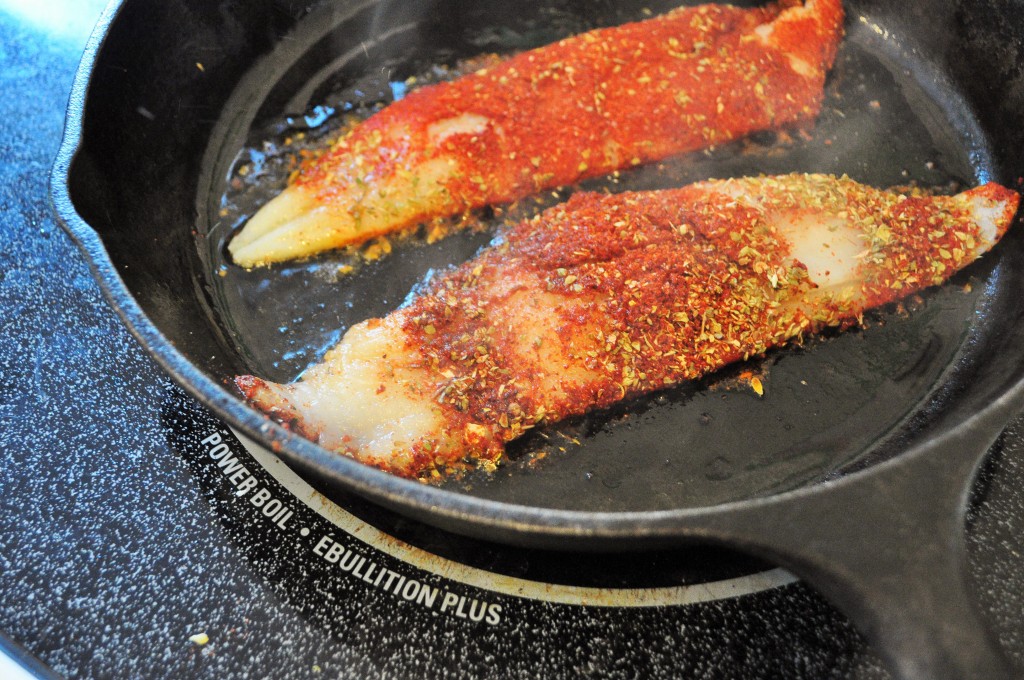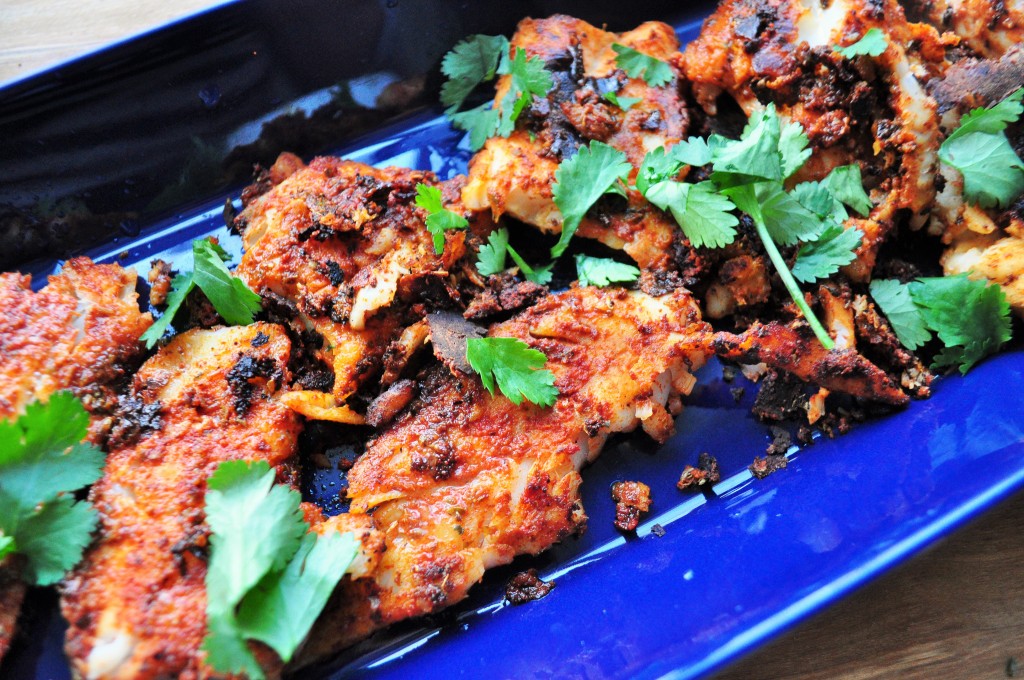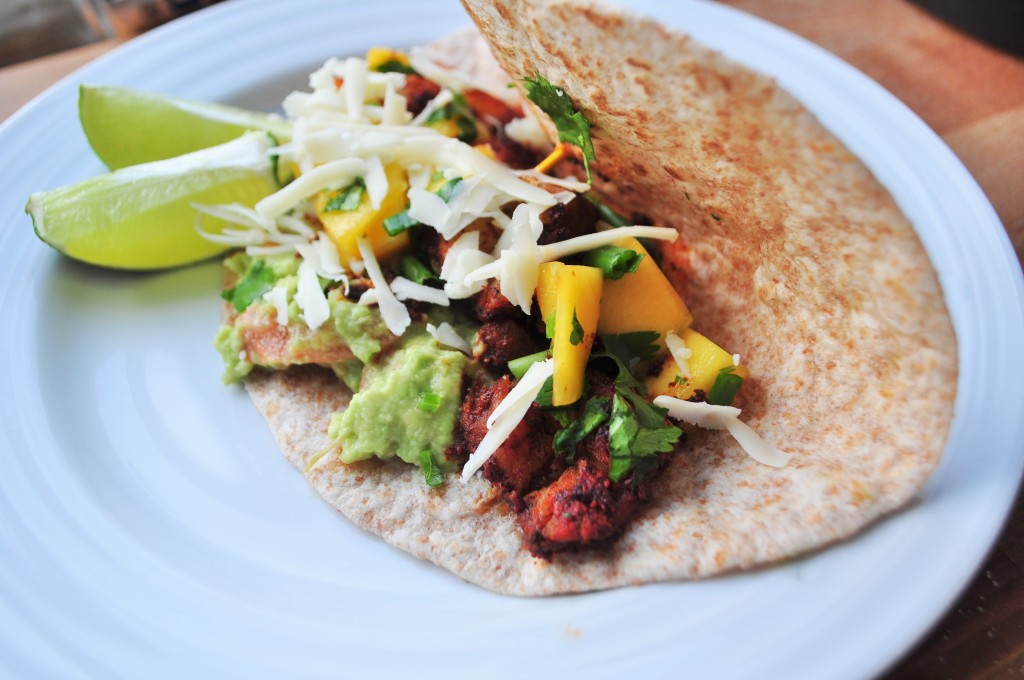 delicious fish tacos!
2015-03-15 13:08:46
fish tacos
1 lb white fish (tilapia is the best choice)
2 tblsp olive oil
2 tsp paprika
1 tsp chili powder
2 tsp oregano
sprinkle of coarse sea salt
2 fresh limes
mango salsa
1 mango
finely chopped cilantro
1/2 finely chopped red onion
fish tacos
in a frying pan (preferably cast iron) heat olive oil.
mix paprika, chili powder, salt and oregano in a bowl. take a filet of fish and cover it with your spice mixture. feel free to use your fingers to really rub it in!
fry in hot pan adding more spice mixture if desired. fish fillets may break apart which is desirable, as they cook. cook about 5 mins on each side.
squeeze fresh lime juice all over cooked fish.
mango salsa
cutting mango can be tricky. the pit inside is flat:ish so imagine your fruit in thirds. once you have your fruit cut slice in the palm of your hand, cut it horizontally and then vertically, so you can get nice cubes. (see photos for reference)
in a bowl add mango, chopped cilantro, red onion and the juice of one lime. add a titch of sea salt. stir well.
Notes
*serve in warm tortillas.
bear & lion http://bearandlionmama.com/
serve with fresh lime juice, grated cheese, fresh cilantro all in a warm tortilla!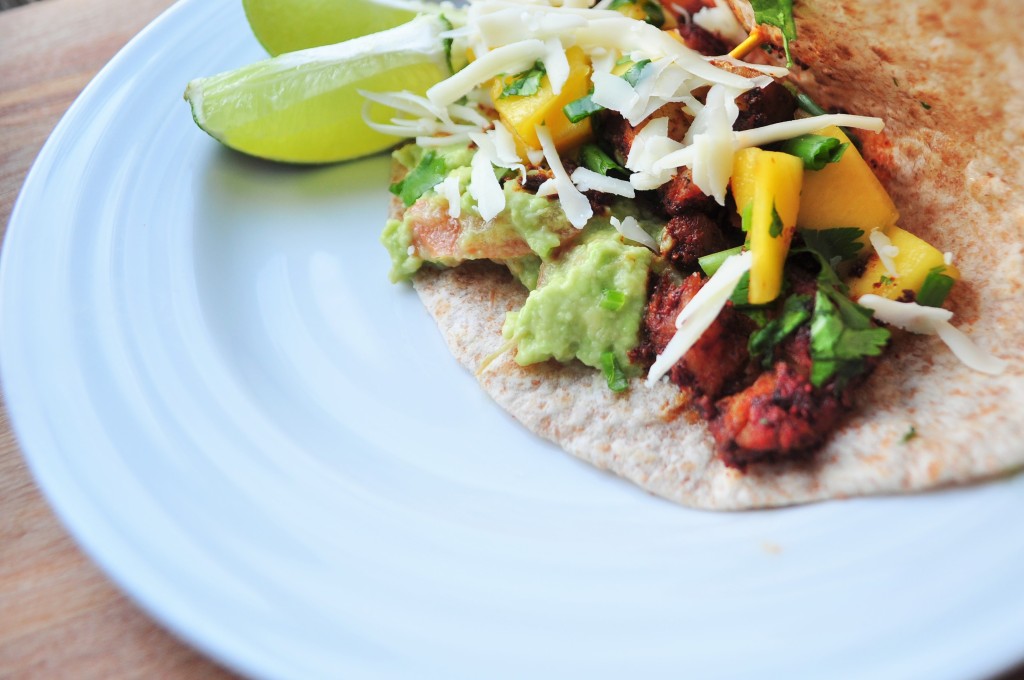 is your mouth not watering from looking at the pictures?!?!
for the guacamole recipe, go HERE!
oh, and finally… i installed a new recipe plug-in hoping to make it easier for you guys to save, print the recipes. i'd love some feedback…was it a good choice?