---
the boys and i went for a hike on a warm march break afternoon with some good friends. it was officially the last day of winter, but it sure felt like spring. the sun was out in full force melting snow creating glorious mud for the kids to roll in. us mum's didn't mind though, at least all the boys were out enjoying the woods.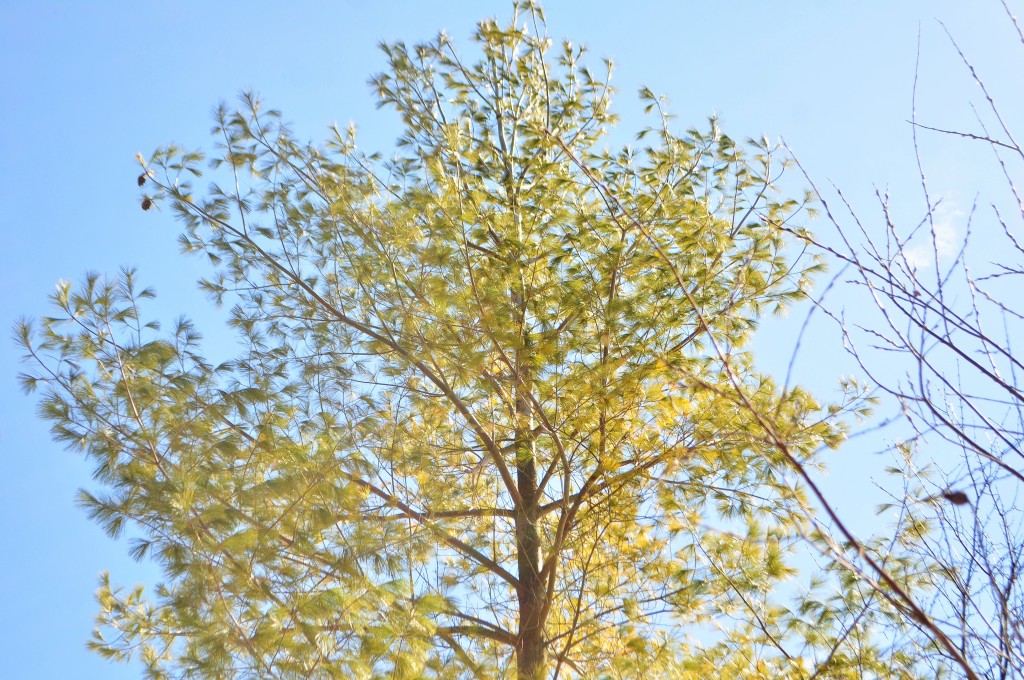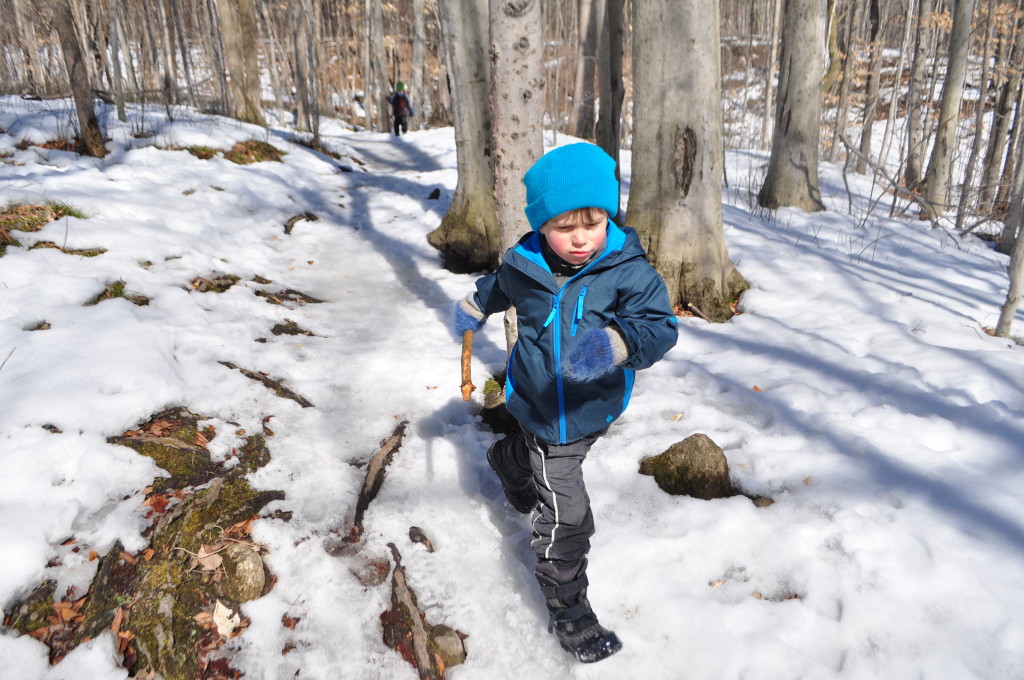 chick-a-dee-dee-dee-dee!
chick-a-dee-dee-dee-dee!
this particular trail is known for it's friendly chickadee's so i made sure to pack a small bag of bird see with us.
we put some seed into our hands and waited very quietly. sure enough, a few brave birds flew right onto our hands to nibble on the treats we were holding. it was quite the delight!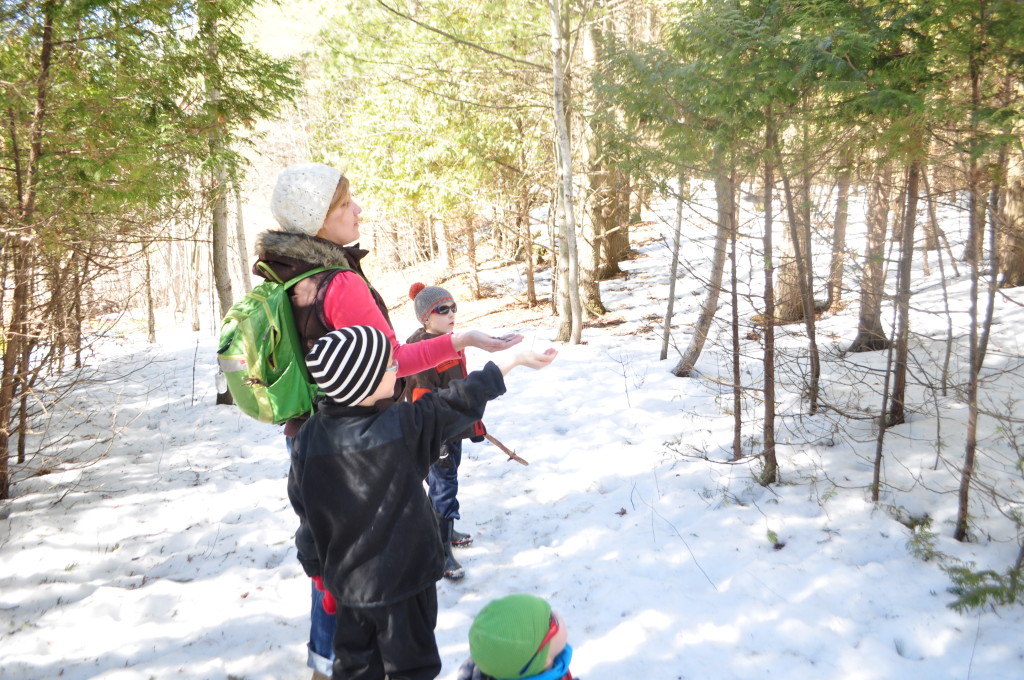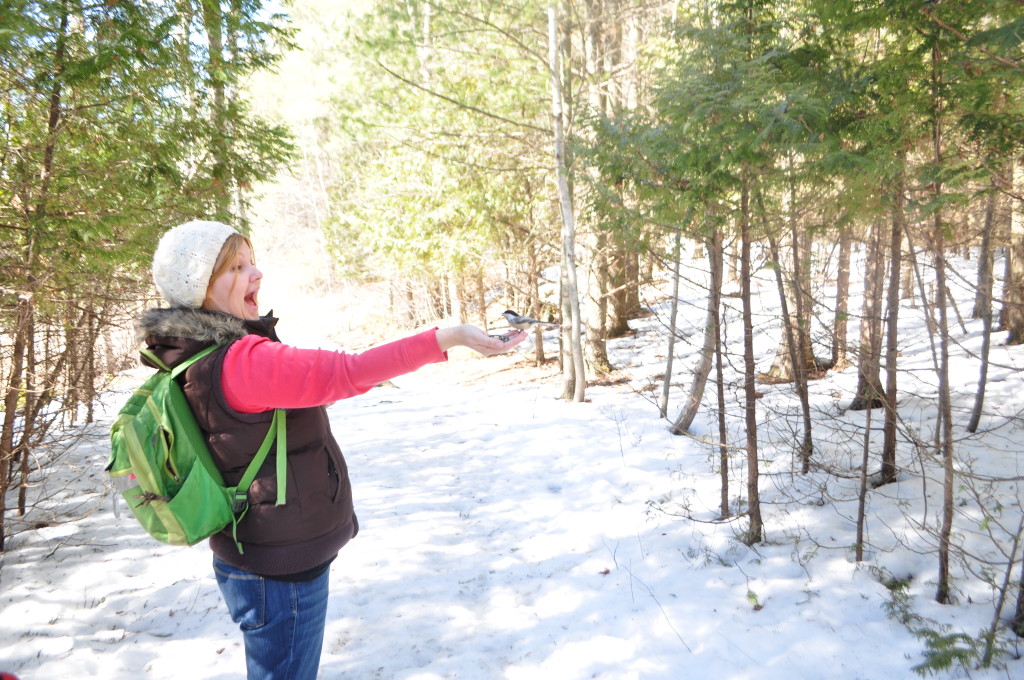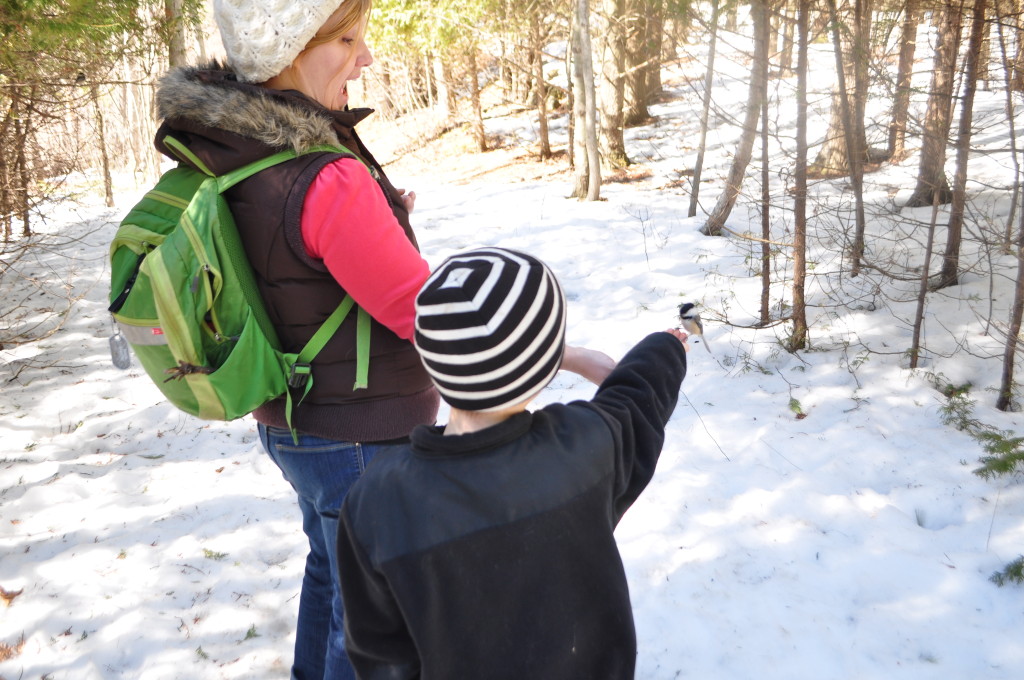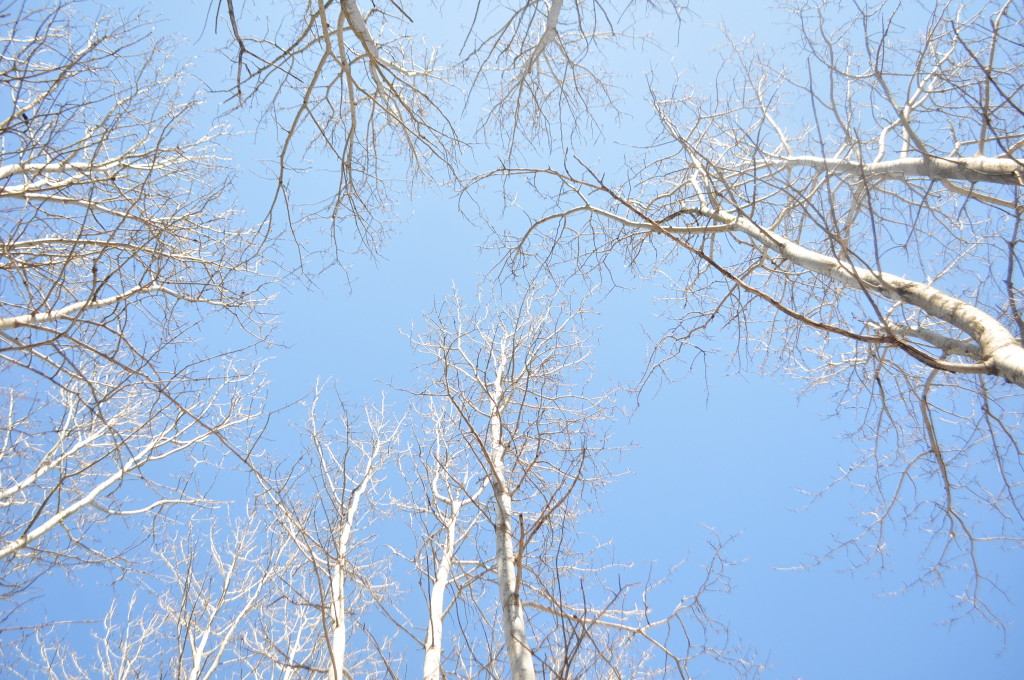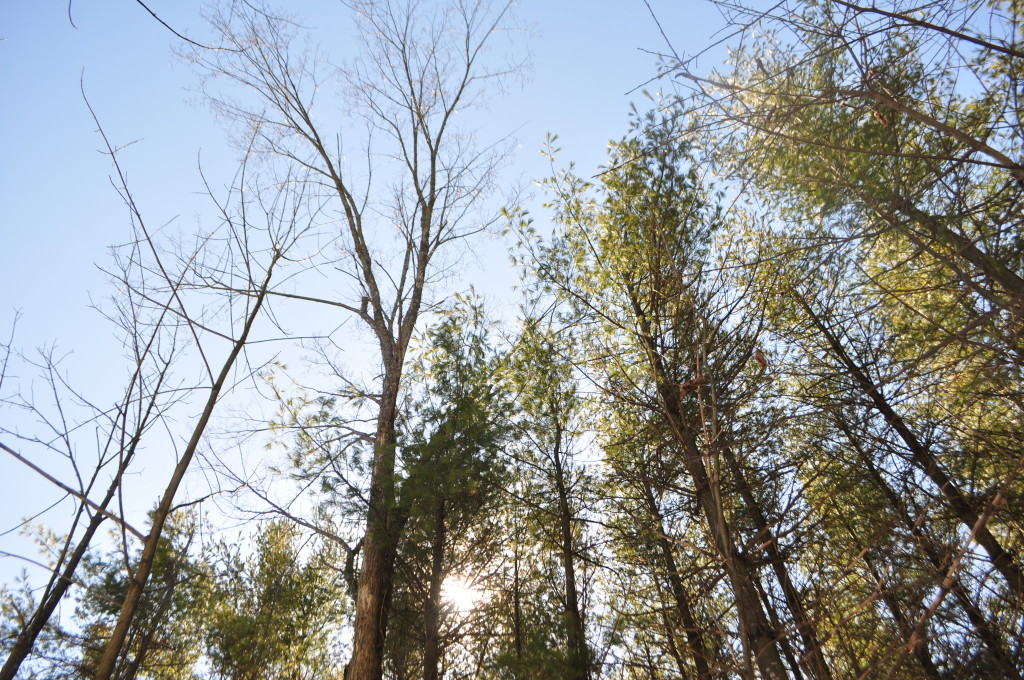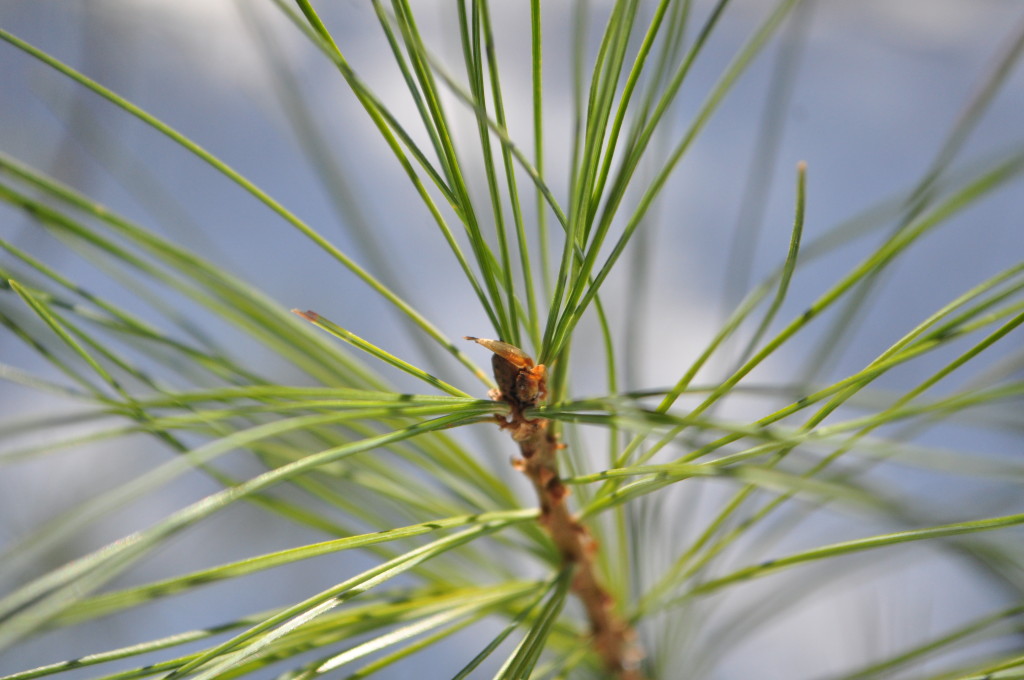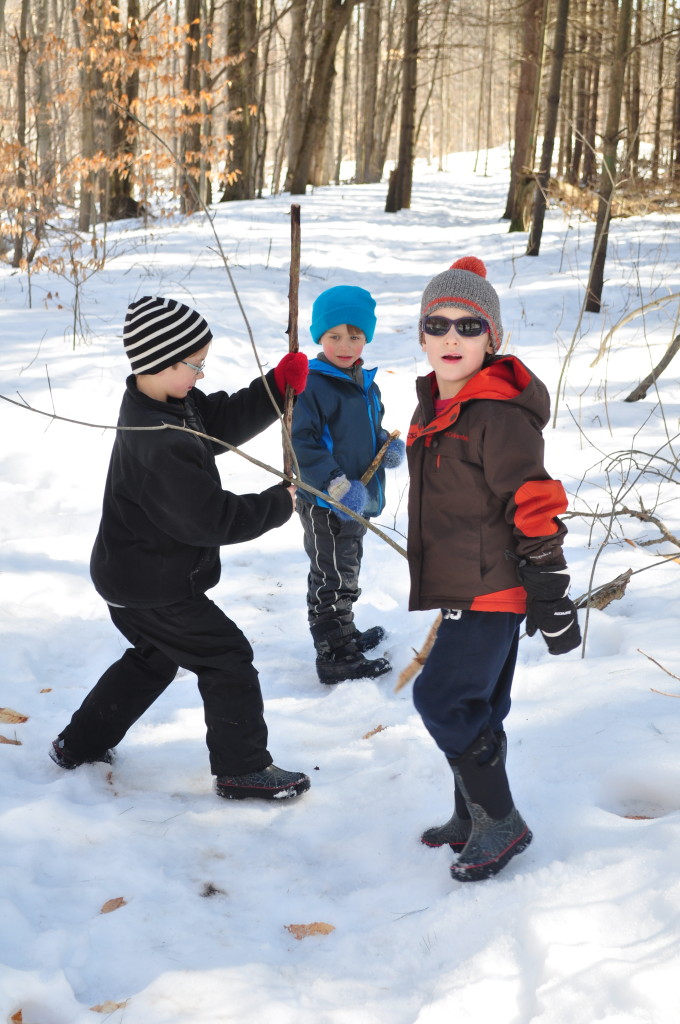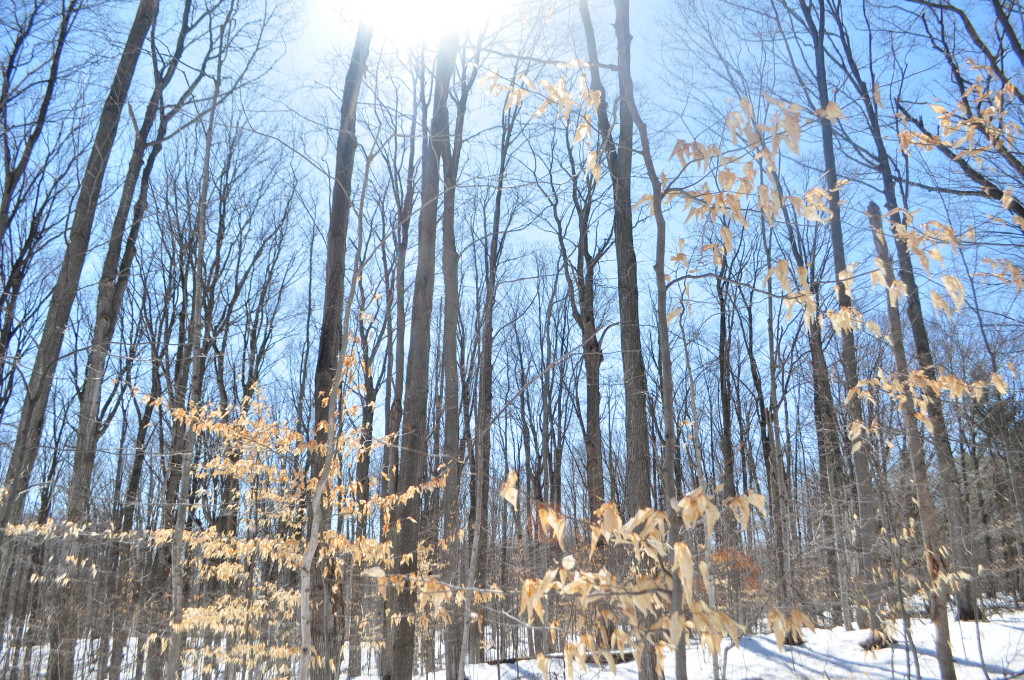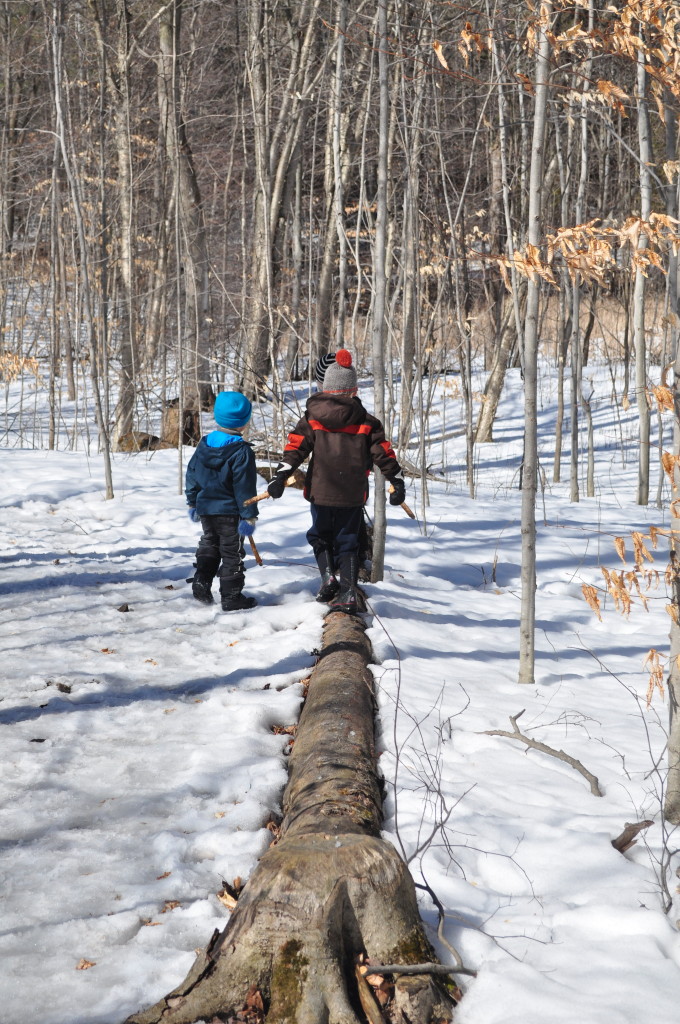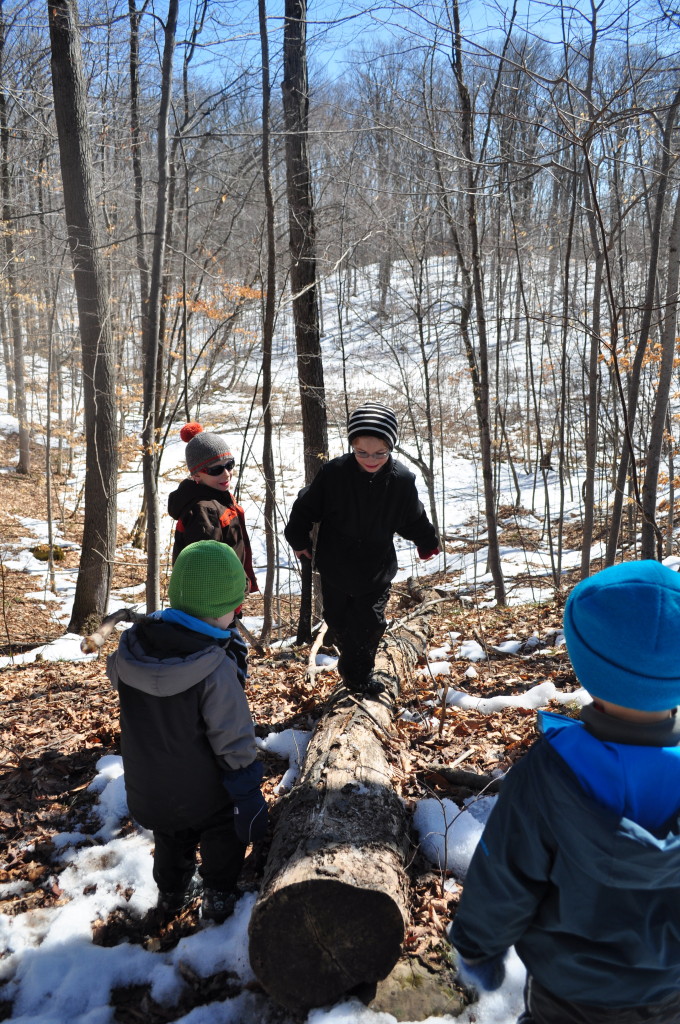 i told the kids there was treasure chest in this tree stump! haha!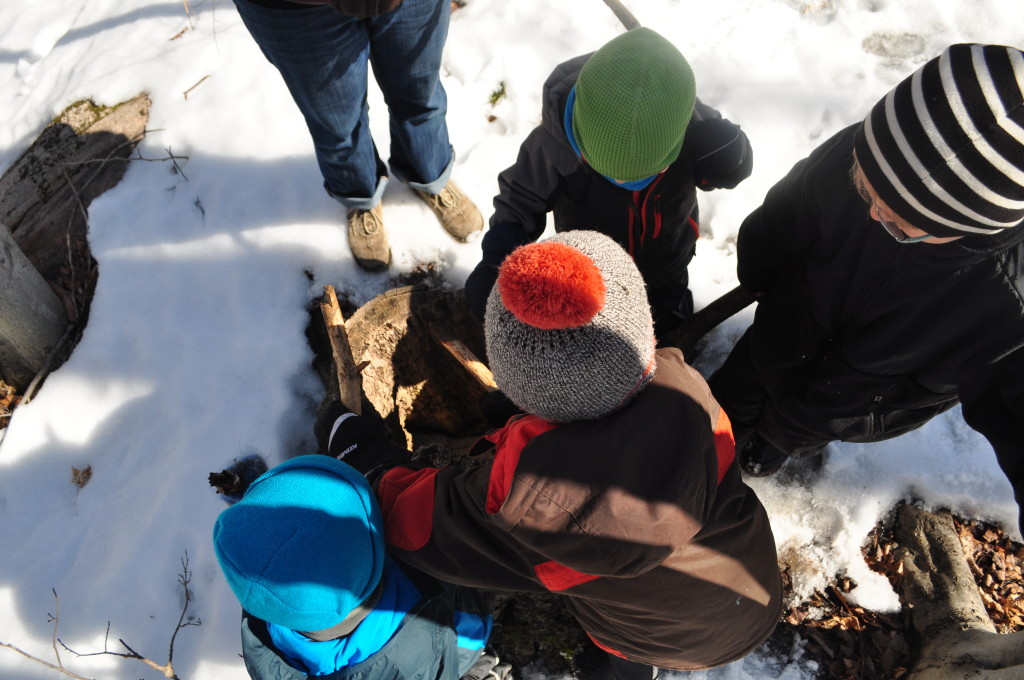 it's completely impossible to get a nice picture of our four boys all together. there were too many giggles and sillies trapped inside of them, even after all of the running!
oh well, they're all cute non-the-less with their goofy faces and tongues sticking out!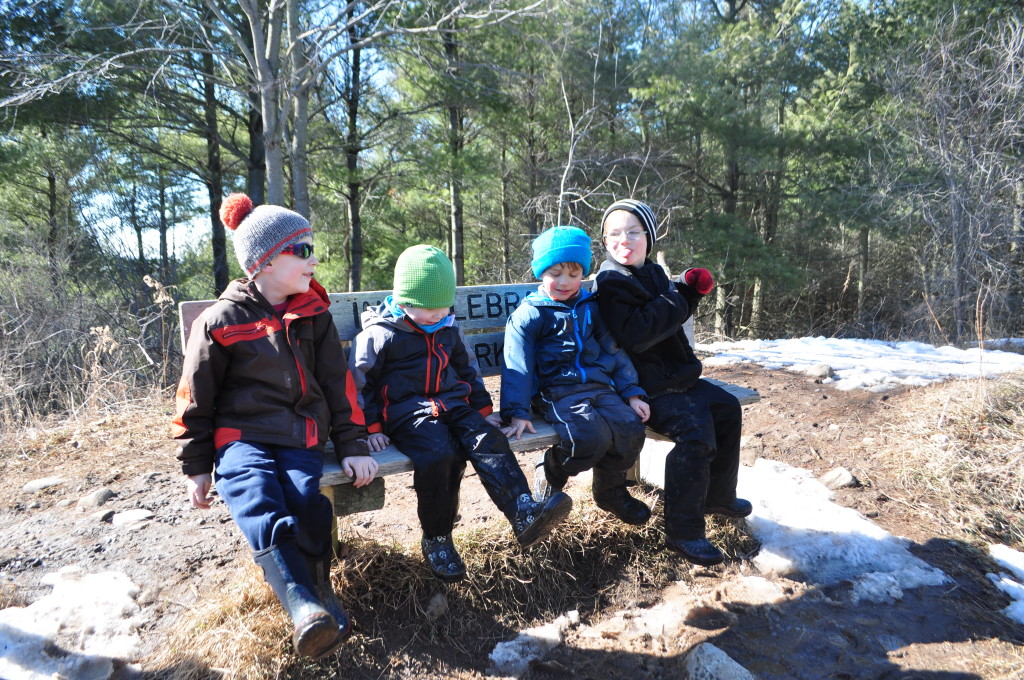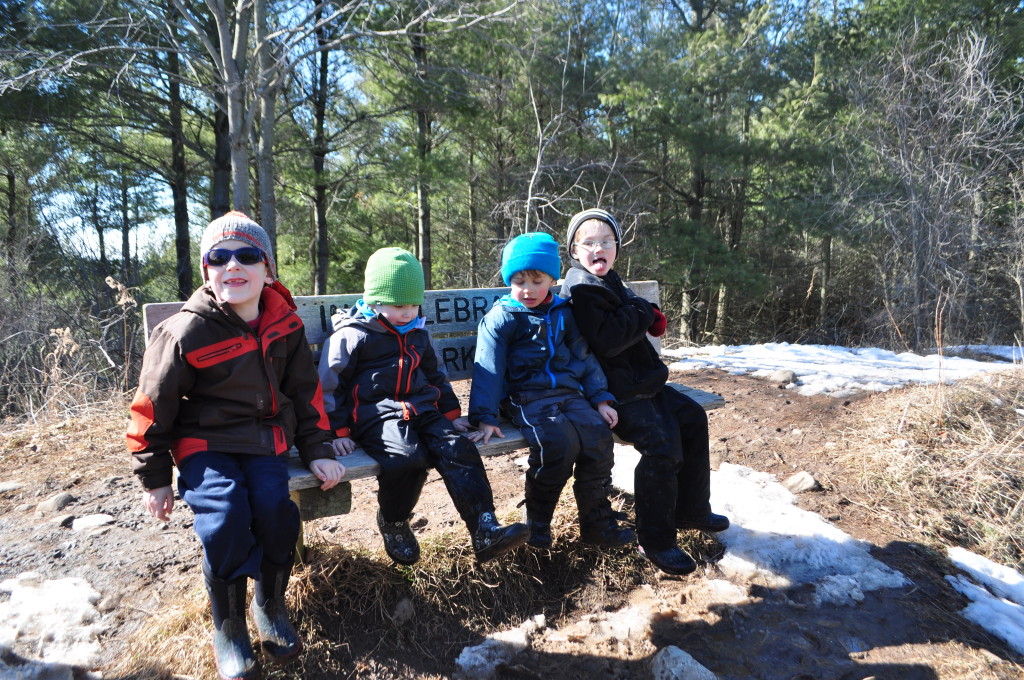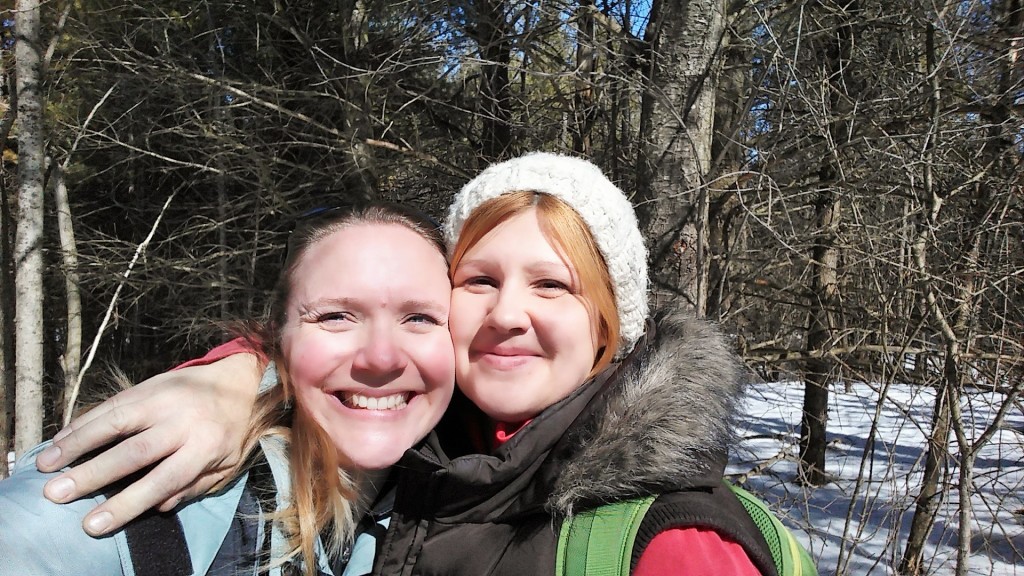 for the hike i had stuffed my driver's license into an unusual pocket for "safe keeping". well, hours after we got home from our romp in the woods i realized to my horror that it was missing! immediately panic set in! DH and i decided to drive back to the parking lot of the trail just in case it had fallen out around the parked car. well, i didn't see it, but then last minute i decided to check the map board at the base of the trail and there it was! someone had found my license and attached it to the board!!!
i could not believe my luck! oh, you should have seen my high kicks as i danced my happy dance!!! a huge thanks to this kind stranger!