---
i made a carrot ginger soup for my weekly soup exchange and i wanted to include something yummy with the soup, other than my usual parsley or cilantro garnish… and then it hit me.. KAPOW… roasted chickpeas!
it's the easiest, yummiest add-on ever!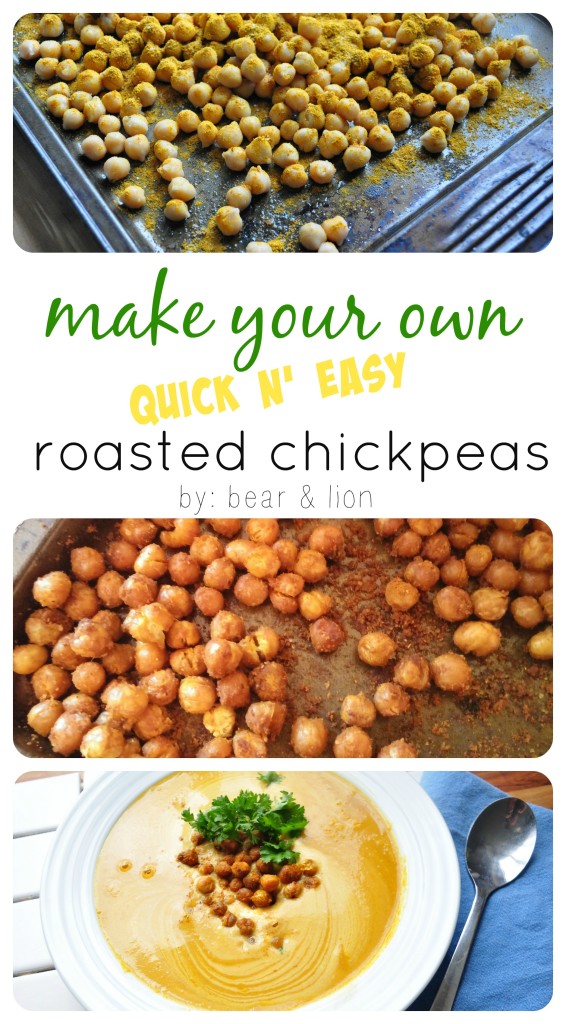 ok, so here we go.
i was pretty generous with my spices, because i wanted my chickpeas to POP with flavour and i used a large can.
roasted chickpeas
2015-04-22 09:48:51
Ingredients
1 can chickpeas
5 tblsp olive oil
1 tblsp paprika
1 tsp sea salt
1 tblsp cumin
1 tblsp tumeric
Instructions
1. preheat oven to 425F. drain and rinse chickpeas.
2. oil your cookie sheet with olive oil. add chick peas.
3. in a separate bowl mix dry spices and sprinkle onto chickpeas. ensure chickpeas are evenly spiced. place in oven. let bake for 15 minutes.
5.add to soups, tacos, chili, salads or nibble on their own!
bear & lion http://bearandlionmama.com/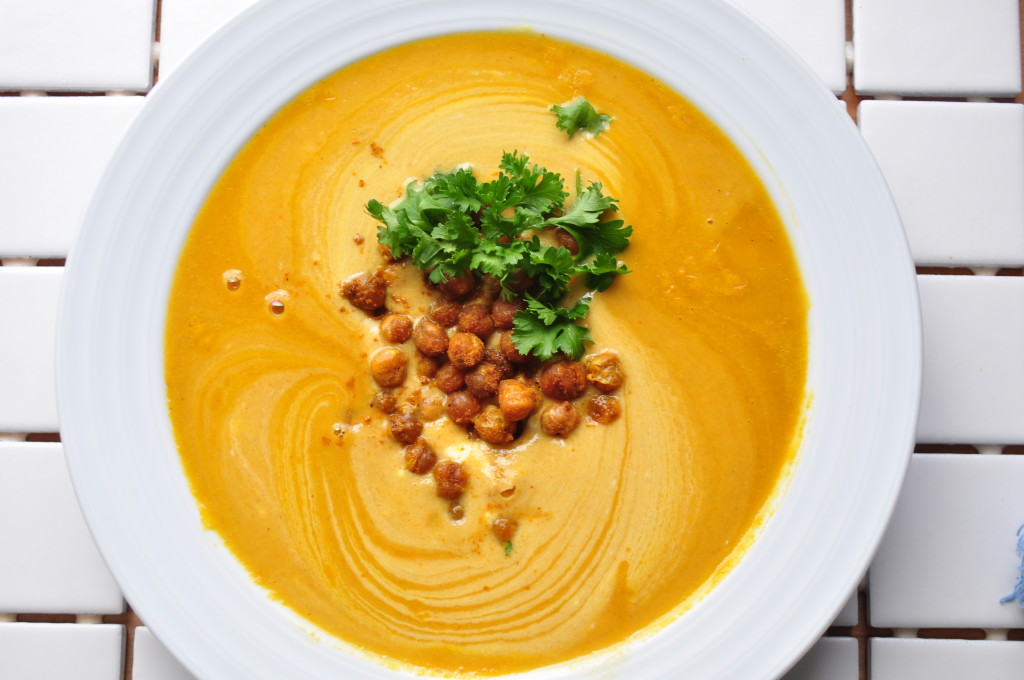 what do you think? they look pretty yummy, right?
i will be sharing my ginger carrot recipe soon, as well!
worth a try, i think! enjoy!