we were at the cottage in mid may and i am only now sharing pictures from that fun weekend.
we were there to open the cottage for another successful season of relaxation and nature.
the kids painted water colour paintings on the dock, because being in nature is a great place to get artistic. i think the calm and peace brings different inspiration than our messy art room! haha! plus, painting outside means you can get as messy as you like!
a large tree had fallen last fall. so, DH sharpened the ol'chainsaw and started to cut it up. he was pretty happy about that job!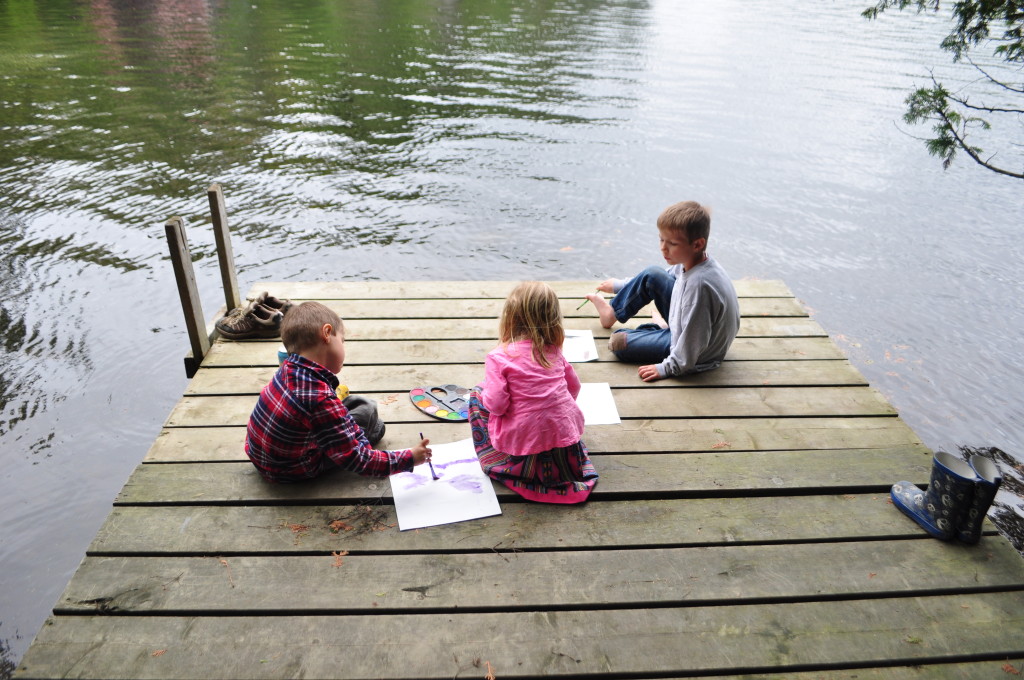 the children love being at the cottage. they have lots of freedom to play and run around without parental involvement. there are rules about how close to water they can go and luckily they follow them well. we canoed around the bay, listening for birds and chipmunks.
it was wonderful, cold, but wonderful!
do you have a cottage or camp you like to take your family to? i'd love to hear about it on the comments!