---
i gotta say this was one of our most successful camping trips ever.
killarney provincial park is a stunning place in northern ontario. we camped there for 3 nights and 4 days, but we could have stayed longer!
this was the view we saw when we first arrived on our site.
it felt as though we had found perfection. the ultimate camping spot with the kids! I'd recommend it to anyone looking for a family-friendly camping spot, and I'd also recommend looking at campingfunzone.com before you go as it's full of tips on how to make camping trips really exciting for yourselves and the children.
lion received a fishing rod for his birthday, which he loves. and, bear made one of his own so the kids fished from the rock for what felt like hours! they never did catch anything, but they sure did keep at it.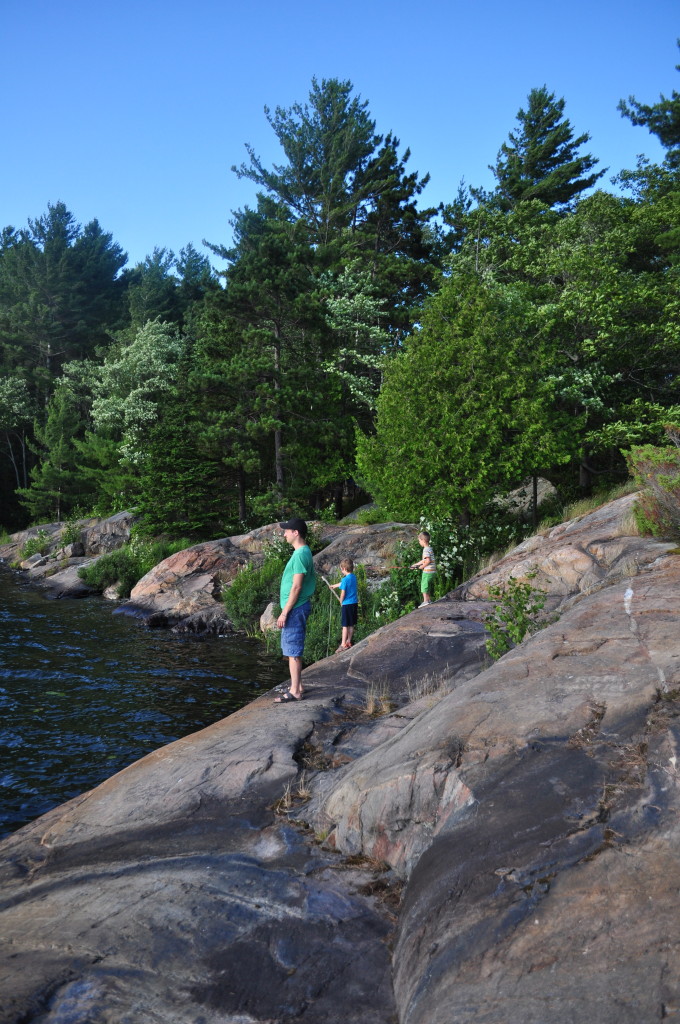 the weather was hot during the day, but the nights were cool. this meant we filled our days with hikes and swimming AND ICE CREAM!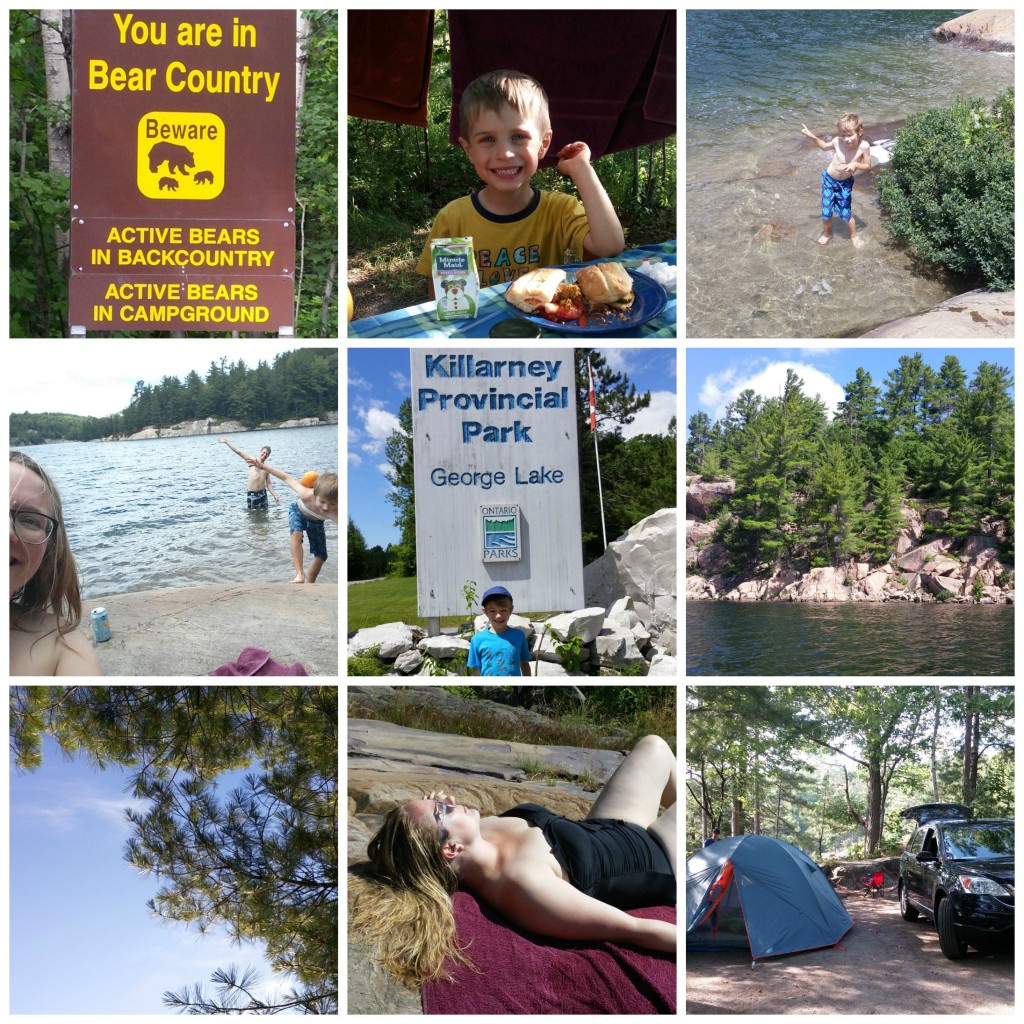 we hiked the granite ridge trail, which was so fun. we started low in the forest and then started to climb up the rock. the trail meandered through the woods, over rock, passed a funny old rusted car, all the way up to the summit where the views were breathtaking. we snacked on our food and nibbled on the blueberries growing in their bushes.
we visited the old town of killarney, which has a wee population of 500. there isn't much there, a few stores, a marina and of course… ICE CREAM! but, it was nice to visit.
check out the new tent we bought! it's from MEC and is the 4 person wanderer. it's perfect for the 4 of us!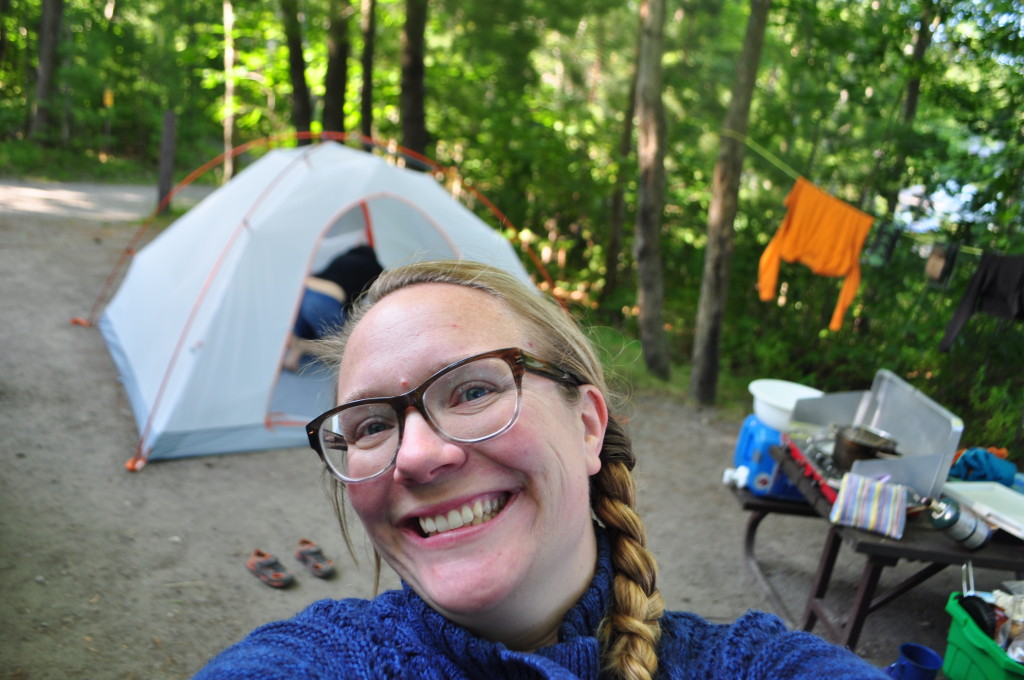 we rented a canoe for a day. it was DH's favourite day of the trip. we packed a lunch and headed out on george lake. we paddled so different spots, stopping to explore, picnic and rest. we must have done about 3 km's. nothing intense, but it sure was fun and by the time we returned my arms were quite tired. we had been paddling into the wind for a lot of the day!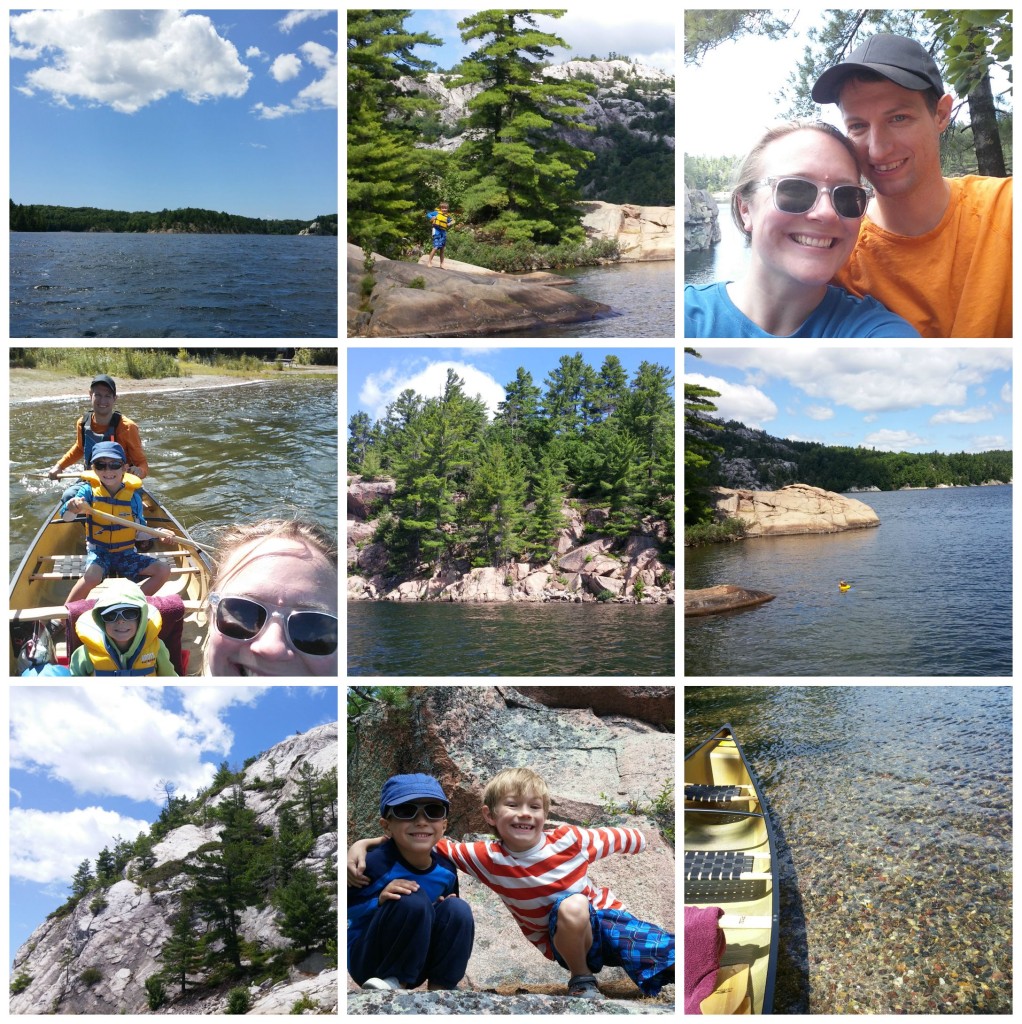 i adore camping with my family. now that the kids are old enough to do more for themselves (like walk to the s*itters) and because they don't require constant entertainment and supervision from us, we all get a chance to relax. DH and i enjoyed ourselves immensely, and we really had a great time as a family without it feeling like forced quality time.
in the evenings we all snuggled up in our own sleeping bags, me in one of mummy sleeping bags and listened as DH read to us from his kobo. he had downloaded some kids chapter books on to it, which were perfect for all of us to enjoy. it also made bedtime easier for us. our 7 year old bear often has a hard time falling asleep, which if DH and i were sitting outside the tent would find very frustrating, but because we were all relaxed together, tired and listening to the story, we all nodded off one by one.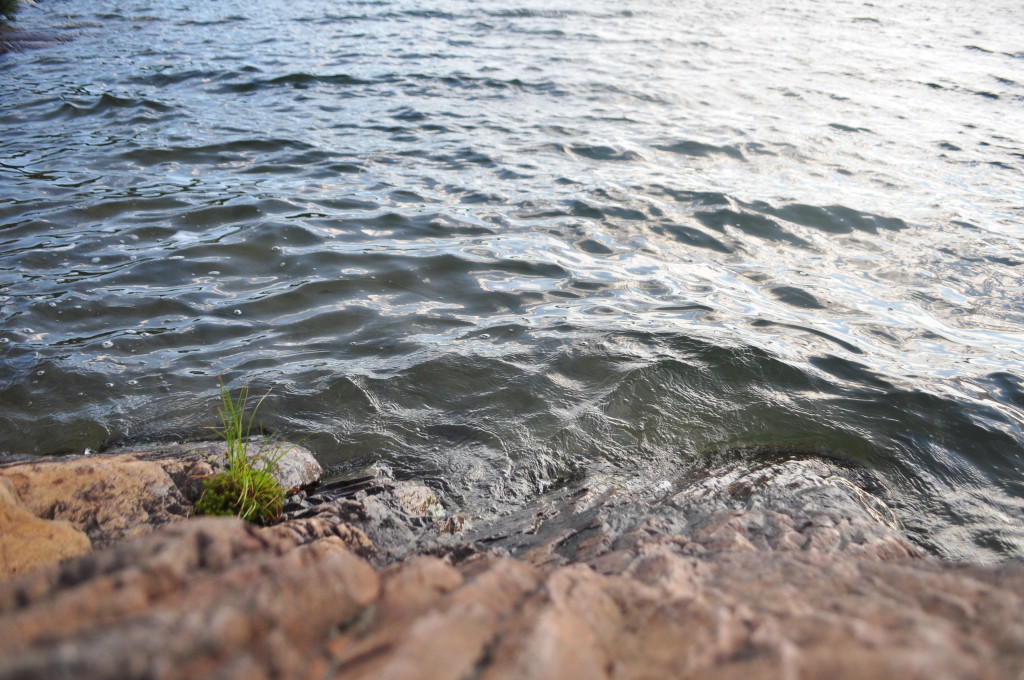 we have two more weekend camping trips to enjoy this summer!
the kids are thrilled. so am i!