---
who doesn't love nachos???
what about nachos cooked on a camp fire??? YES, PLEASE!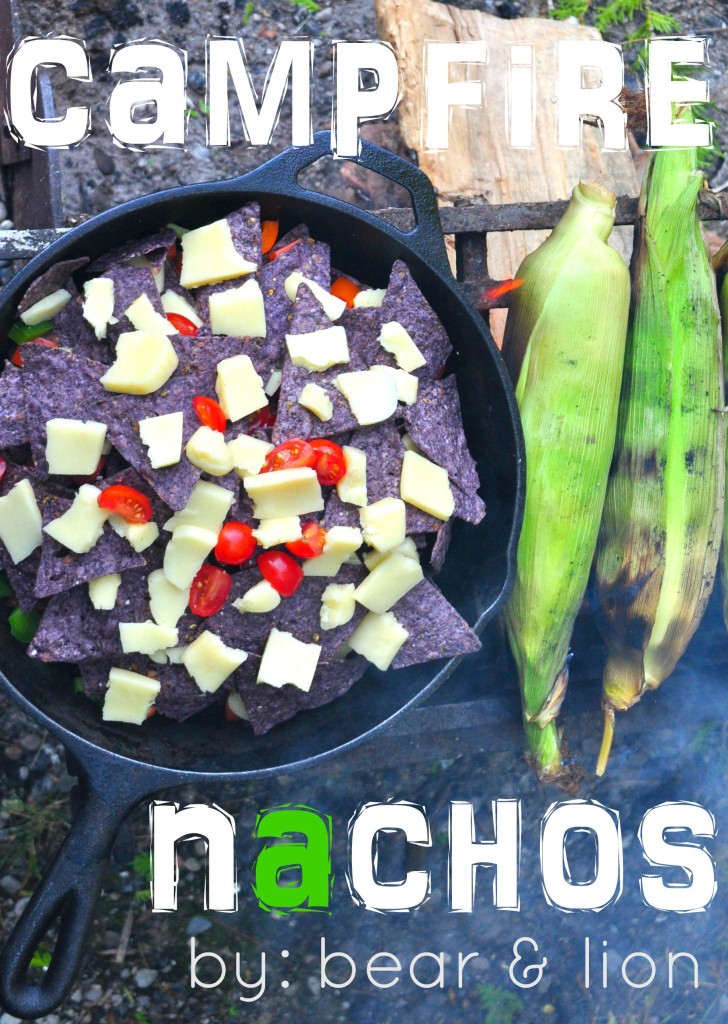 during one of our camping trips this summer i decided to try making nachos on the fire. i would totally recommend it, as it's fun and delicious.
i used my iron skillet for cooking the nachos in, as it's a perfect for over the fire. i layered chips, cheese and chopped veggies for ultimate goodness. we also enjoyed some fresh, local corn which we also cooked on the fire. first we soaked the corn in water for an hour or so and then placed them on the grill. we kept rotating them to ensure the cooked evenly. worked so well! corn was amazing with sea salt and butter!
camp fire nachos
2015-08-17 07:56:57
Ingredients
1-2 cups cheese grated or cut int small pieces
1/2 red pepper cut
1/2 orange pepper cut
cherry tomatoes diced
green onions cut finely
1-2 tblsp olive oil
corn chips
Instructions
1. make sure your fire is burning well in the fire pit.
2. add olive oil to pan.
3. layer chips, cheese, veggies to the top of skillet.
4. place skillet on grill on fire pit and let cook until cheese has melted. be careful, as the skillet heats up and stays hot.
5. sprinkle green onion on top and serve out of skillet with guacamole, sour cream and salsa!
bear & lion http://bearandlionmama.com/
cooking times will really vary. the wood we purchased was really wet, so it took a while for the logs to catch and burn well. it was super frustrating! we had to keep blowing in the fire to keep things going.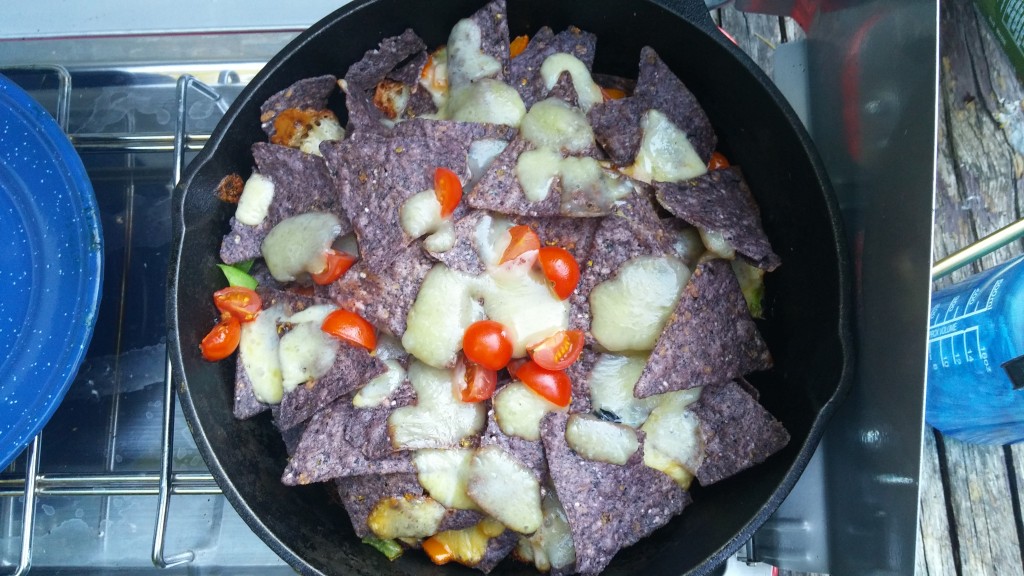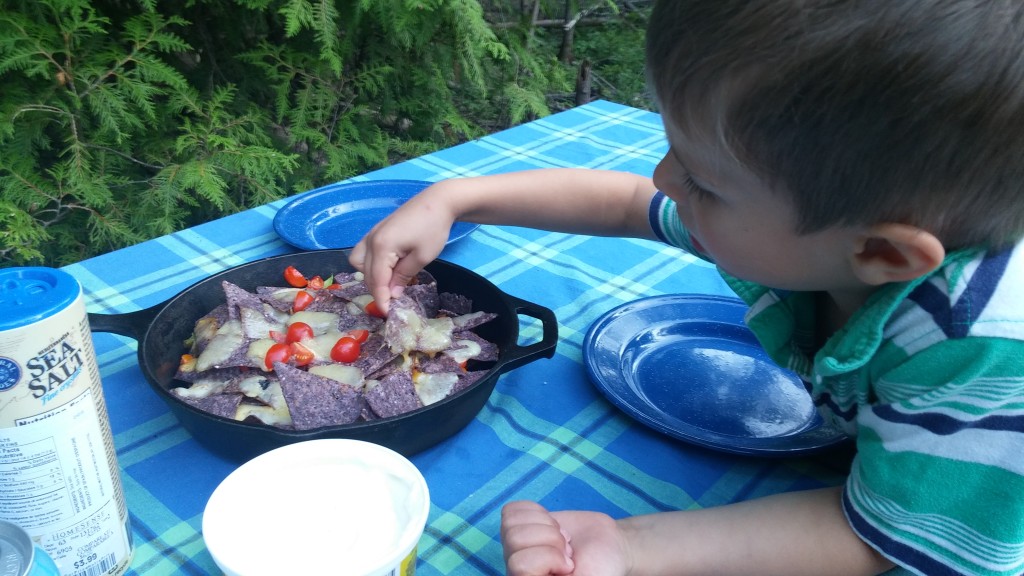 kids devoured the nachos!
easy camping meal! yum!