i have been MIA from this space for a long time! it's not something i am going to get into here, right now, because i have something pretty great to share with you instead!
something that i am totally & completely proud of!
one main reason i have been distracted from my blog is i have been volunteering for the syrian refugees arriving in our community soon. a local business man, jim estill, has sponsored 50 families! yes, that's right 50 families, not 50 persons, 50 families! we don't even know how many people are in each family, how old these people are or any of the details. we were told that the average size of a family is 7 members. this project is estimated to cost $1.5 million!
this what the warehouse looked like before the avalanche of donations arrived.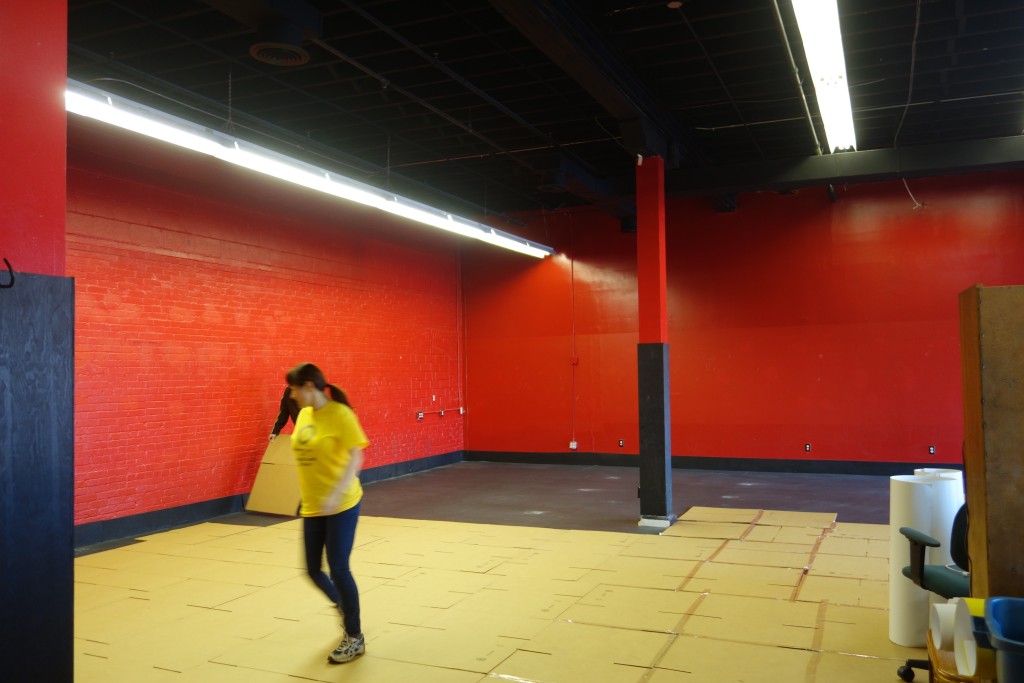 thank goodness this cardboard was laid down on the floor; my knees and feet will be forever grateful considering some days i have clocked almost 10, 000 steps before noon. i know this thanks to my fitbit!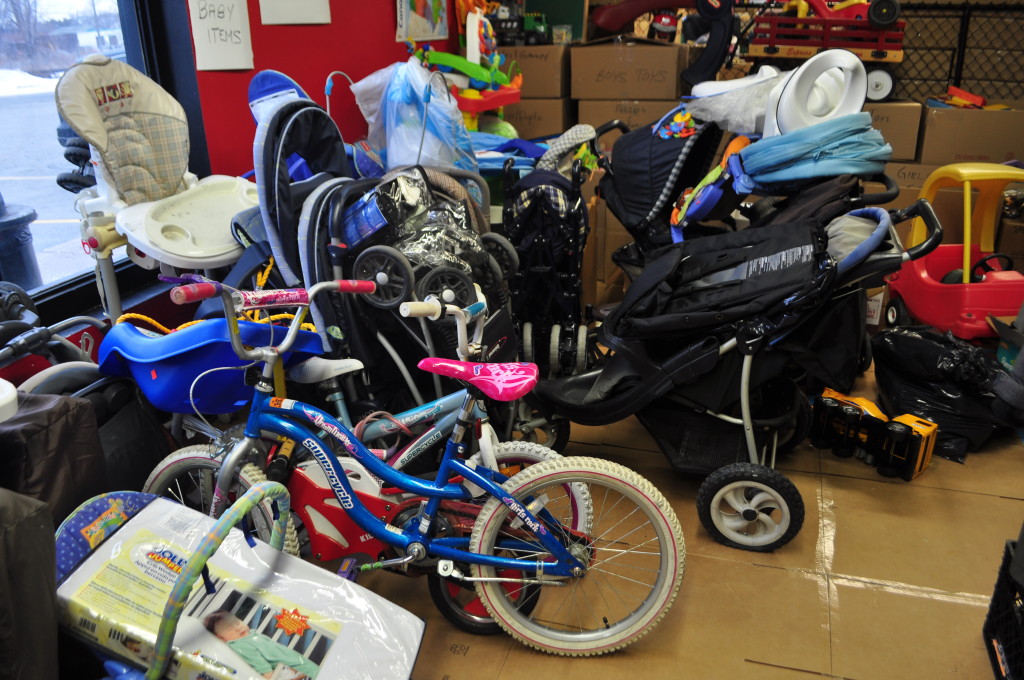 all of the furniture has been removed from our warehouse and transferred to another location providing much more space for the clothing we are sorting.
i started volunteering in the new year. it was quite overwhelming when i first arrived, with enormous piles of clothing, stacks of bowls and plates and furniture. many volunteers at our location created kitchen starter packs which include plates, bowls, cutlery, cooking utensils. really just to get everyone started with the bare minimum of kitchen supplies. some people went out and generously purchased brand new cutlery! it is such a great feeling to see we also initially were sorting bedding, linens, towels and toys. these items have also been moved to different location, because really THERE IS SO MUCH STUFF! which is good, because it is hard to understand how much stuff people will actually need to start their lives all over again in canada.
our location has now formally become the clothing distribution centre, which means the syrian newcomers will book appointments in order to come and choose clothing for themselves. we have clothing from size newborn to XXXL, in all shapes, colours, styles, textiles, patterns, textures and for every season. i have sorted through clothing looking for tears, holes, staining, ensuring the zippers and buttons work, that pockets are empty, hoods are attached and that the items are in general good condition. if things don't look good enough for myself or my family, we chuck them. we bag the unwanted clothes and send it off to a company that resorts it, and eventually recycles the clothes.
all clothing is sorted into kids, men's and women's. the kids clothes are sorted further into boys and girls, and then into ages. dresses, skirts, blazers, suites and winter coats are all hung on rolly racks, while sweaters, blouses, t-shirts, pants, shorts, sleepware, scareves, gloves, mitts and hats are all packed into boxes.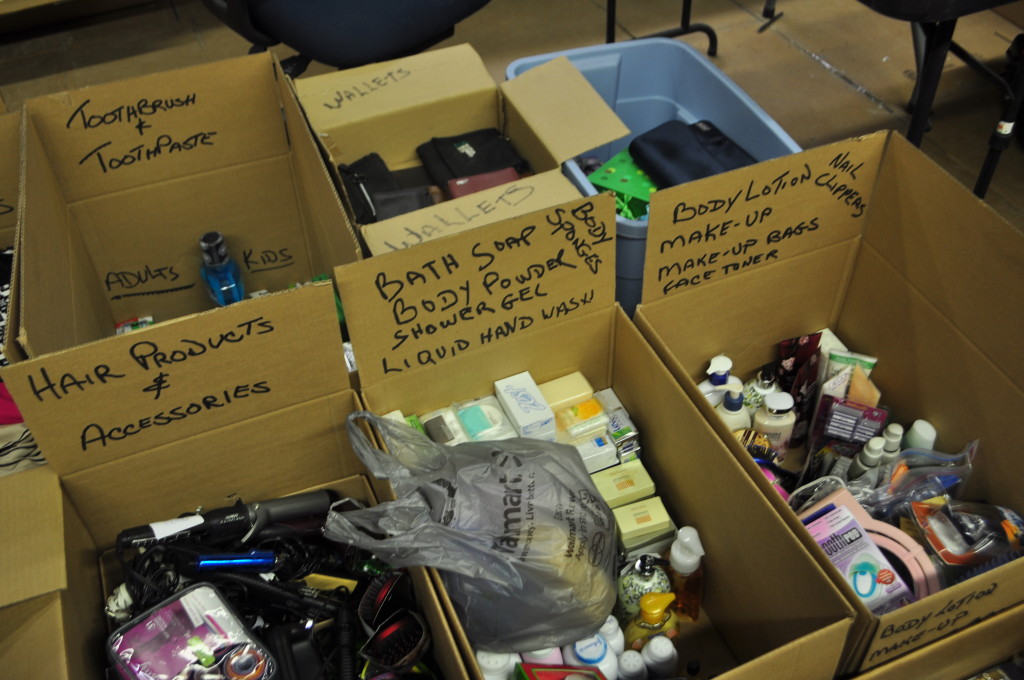 the above personal items have all been meticulously inspected for expiration dates, new packaging and all small electrical appliances and things have all been tested.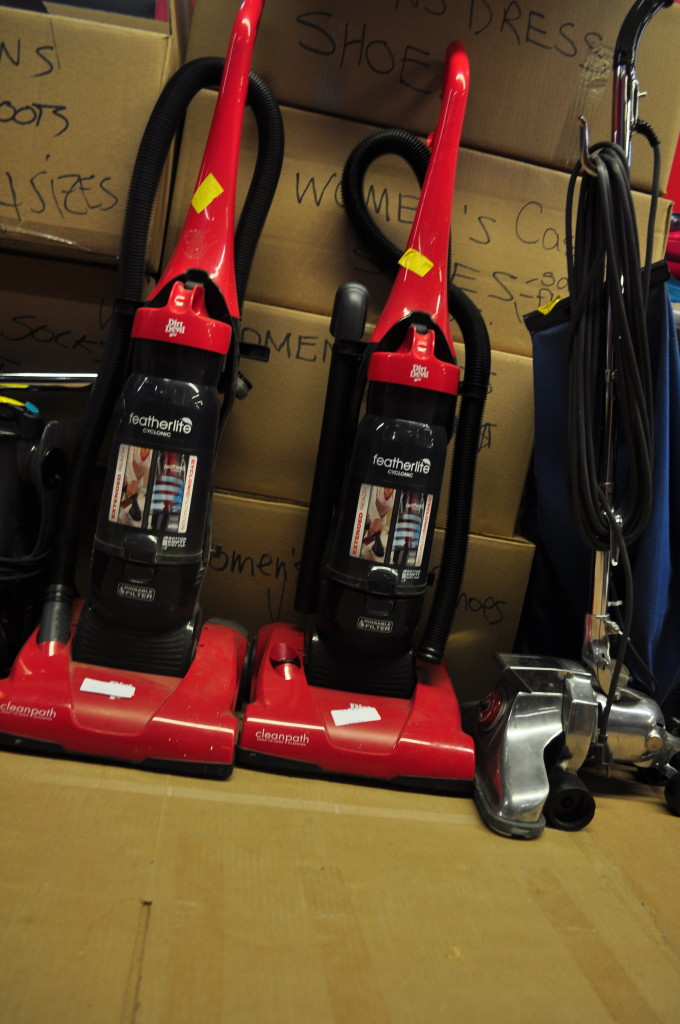 i work with the loveliest of people from all walks of life, from all over the world. there are the regulars who come every day of which some work all day from 9am to 4:30pm. then there are people like me who come often, but only work one shift either from 9am to 12:30pm or 12:30pm to 4:30pm. then there are other's who come when they can, which may not be often, but their help is necessary and needed. the work we do is not glamorous, in fact some days are mind numbingly dull, if weren't for the other people there! we all suffer from various aches and pains at the end of our shifts, but we all still seem to come back!
i feel proud of my community for coming together and helping the refugees who so desperately deserve it. we live in such excess, which has really been shoved in my face during my time volunteering.
>>> some of the photo's in this post were taken by another faithful volunteer, pete. not sure how much of his identity i should reveal!
more photo's and volunteer tales to come, i promise!