i realize this is kinda late, as school ended a few weeks ago now, but here i go anyways…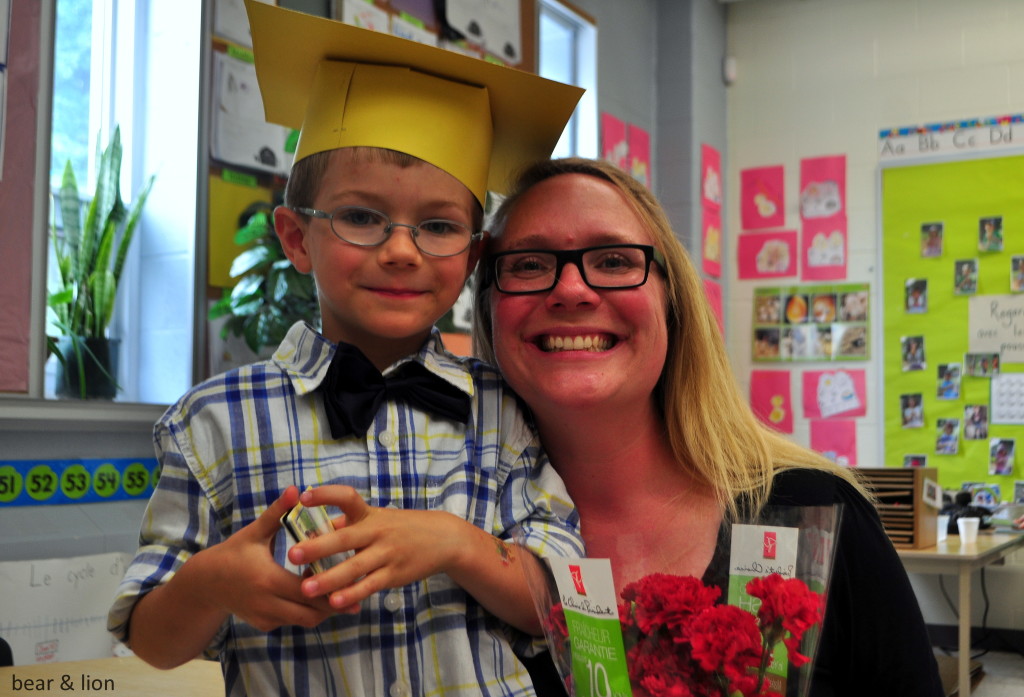 my oldest, bear is now 6.5 years old and he just finished senior kindergarten. it's off to grade 1 in the fall! it's not a huge accomplishment or anything, but things will be shifting for him as he leaves the kindy yard and switches over to the "big kids" side, as the faces and friends in his class will change. leaving kindergarten also means less play, more structured learning and new teachers. all of this new stuff will for sure trigger his anxiety as he learns to navigate through all of it. actually, i think he's already anxious about the transitions that are upcoming. transitions, big and small are a struggle for him and the looming changes in september are no different. i have planned a pretty relaxed summer with lots of free time to play alone or with friends. he's going to one camp this summer for 5 days where he'll be learning about all kinds of nature things! i'm hoping he can chill te next few months before we step back in to the school routine.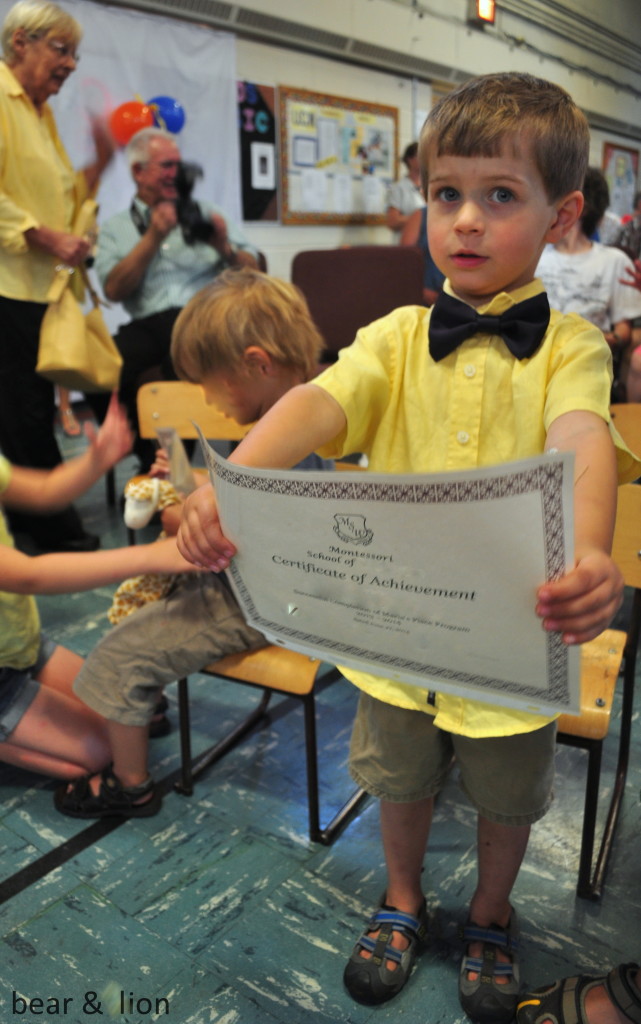 my youngest, lion is now 4 years old and he is entering school system officially in september. he finished a year of pre-school, which was all montesorri based play-learning so going to junior kindergarten will be a shock to him; at school all day, having to toilet alone, learning to eat lunch with his peers and just navigate the day-to-day routines of the school day will be quite stressful. although he doesn't struggle with anxiety like his brother, entering school will be a hurdle that will exhaust him deeply. the kid still naps about three days a week!!! that's why i've decided to only send him part-time to school. it's what i did with bear when he was starting school and it worked out really well.
i'm hoping that my assumption that i know my kids best, and know their needs best is true. especially when it comes to their education and experiences at school!
but, here's to a great summer! i am so proud of my guys forall they have accomplished in their learning this passed year!