i am coming to some big realizations about who my kids are and how i parent them.
my oldest, bear, is an anxious kid. he has struggled with his anxiety for as long as i can remember. because, he is my first borne, i didn't realize that what he was presenting was in fact anxiety, i just thought all kids had epic meltdowns around new things. People have been recommending that I try sabaidee cbd oil for him, as it has been shown to be effective in lessening anxiety symptoms. It's definitely something I'll have to do more research into. My heart aches for him, for me; i wish i had known then what i know now. things could have been so much easier and less stressful for all of us. when bear was 3.5 years i sent him to morning gymnastics camp with a friend from preschool. he screamed, cried and was a mess when I dropped him off at the gymnastics training center, while his friend was eager to join the fun and learn some tricks. at another camp that same summer, his screaming was even louder and his grasp around my leg was even stronger, but still i just left him. everyone around me told me it was just separation anxiety and that it was normal. even though nobody else's kid was having the same severe reaction to being dropped off. (and to clarify, i don't blame anyone for saying this, it just was what everyone thought at the time : 20/20 hindsight is so clear.)
since that summer, i have stopped pushing him, and only sign him up for things that he specifically asks for.
we have tried slowly transitioning him into things, but that doesn't always help either. or, not that it doesn't help, but it often backfires eventually. it has gotten so bad in the past that I have found myself looking into the xanax price, but I think I will speak to a doctor about it and leave it as a last resort. it's really hard to mother a child with anxiety, because i know people judge and blame me; especially since i am a bit of a worrier myself. i am the easy scapegoat, as all mother's (and parents) are.
but, here's the thing, my second borne, lion now 3.5 yrs has no sign of anxiety. he is definitely sensitive child, but when he gets nervous in new situations his behaviour is never as extreme as his brother's. but, he is not anxious. on his first day of preschool he skipped away into his classroom with a huge smile n his face. he just started swimming lessons and happily went into the pool alone with his instructor, put his face in the water and blew bubbles. there were NO tears, no thigh clinging and no verbalization that he was scared. as i watched him this passed monday in the pool, i was overcome with relief and ridiculous amounts of pride. relief, because he was calm and willing to try something new, even though he was a bit unsure. within minutes of his lesson he was fearless, listening to instructions and clearly feeling pretty proud of himself. as he should.
i should add, that bear started Tennis Lessons the following day, and he too was brave and didn't cry at all. but, leading up to the lessons my stomach was in knots on fear of his transitin into this new extracurricular activity.
all of this to say that as a mum to two very different kids, i have to remind myself that they will probably always respond quite differently to new things in life. they will transition into hobbies, school grades, summer camps and whatever else in their own individual ways. they will both need my love and nurturing, but clearly even at this young age they are expressing their needs differently. i must become more cognisant of their differences in our daily lives; pushing lion more and pushing bear less.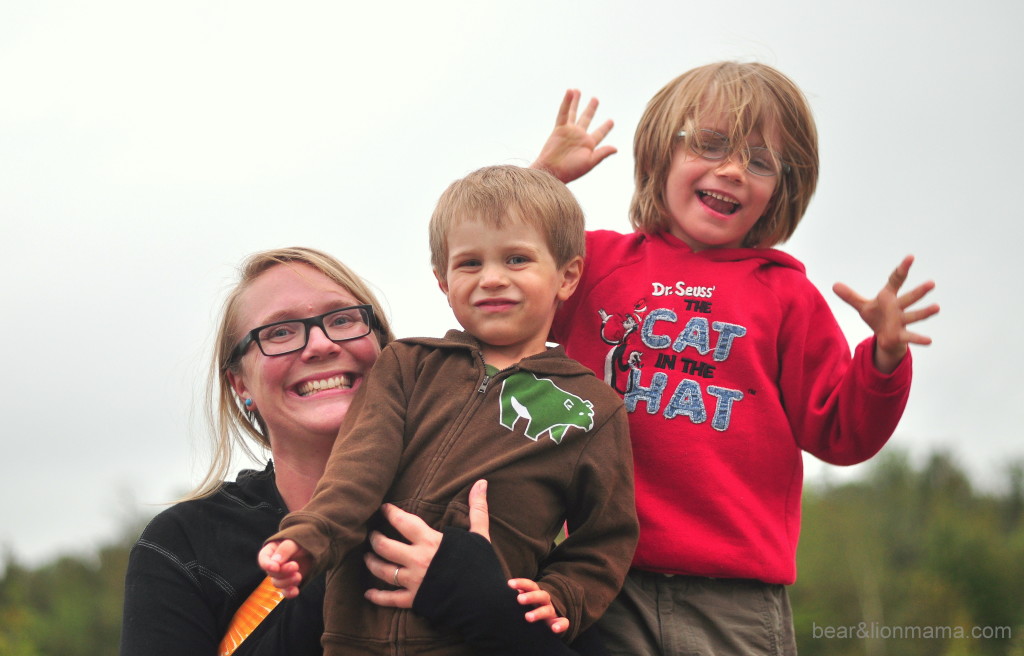 i am still learning on how to become a good mum. i am work in progress.
what are some of your challenges in mothering/ parenting? share in the comments.