oh my goodness! look at what i found!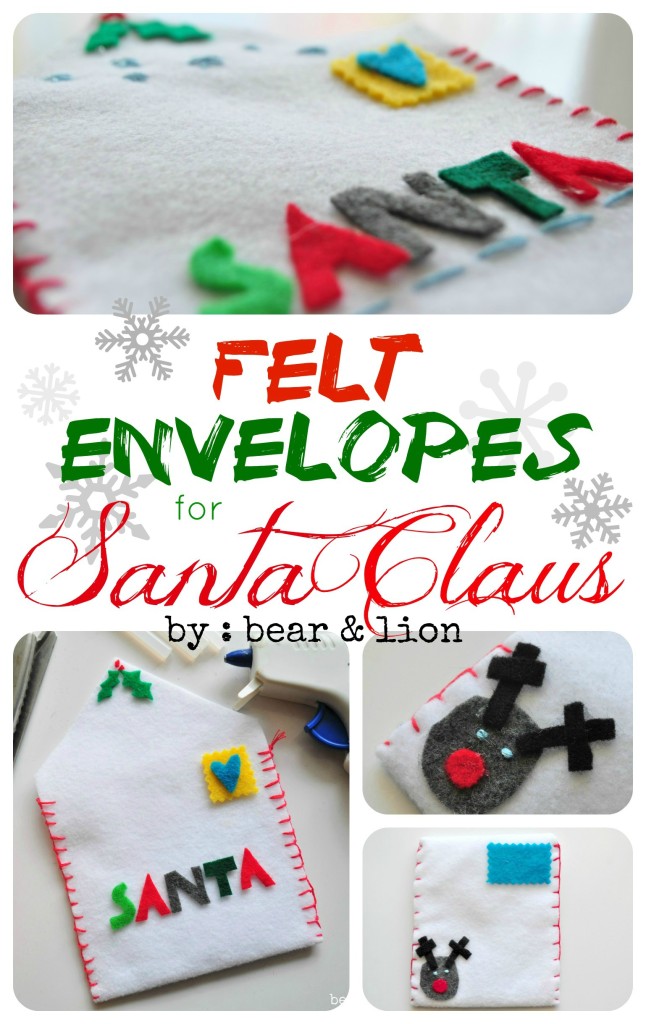 i was researching other christmas crafts when i saw these lovely, adorable felt envelopes to santa claus! of course i pinned the ideas and decided to make a round-up post for inspiration.
first i'll share what i made.
i used felt, thread, hot glue gun and my sewing machine just a little.
i used a blanket stitch to sew the edges of the envelope together. i wasn't too concerned about the evenness of the stitches, creating a childlike quality to the project. then i used my scrap felt to cut out the letters, stamp and holly embellishments.
i have lots of scraps of felt that i save for detailing for all sorts of projects. here i used the small pieces for holly, the reindeer's face and antlers and the stamps. i just hot glue gunned them on.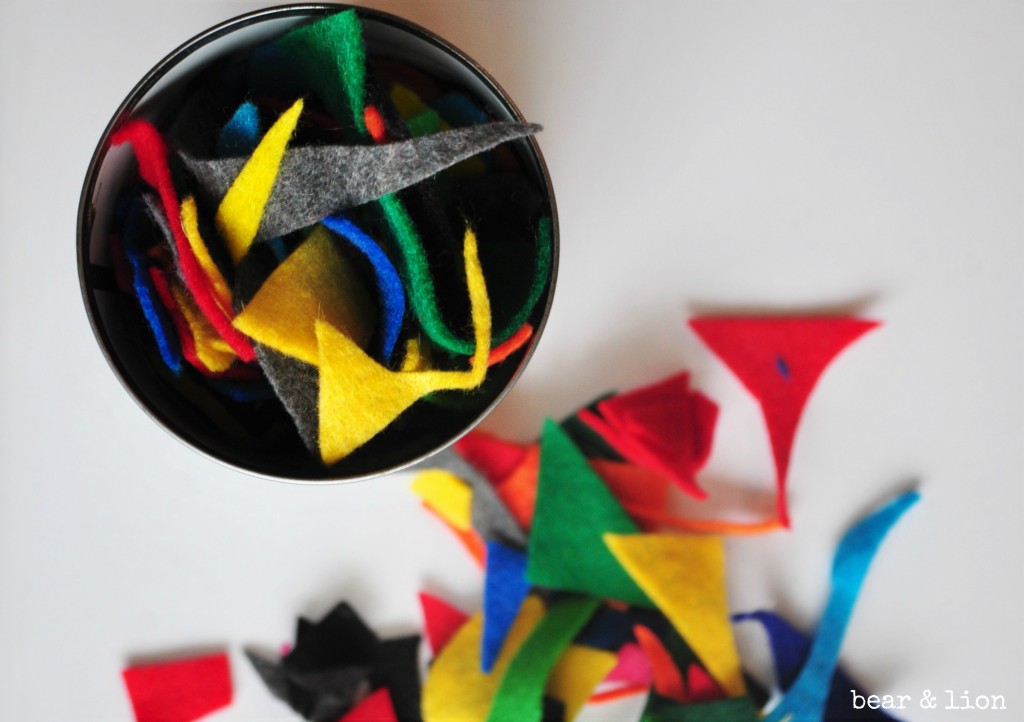 then i embroidered some simple wintery stars on the back of one of the envelopes.
TA-DAA!!!
i just love them!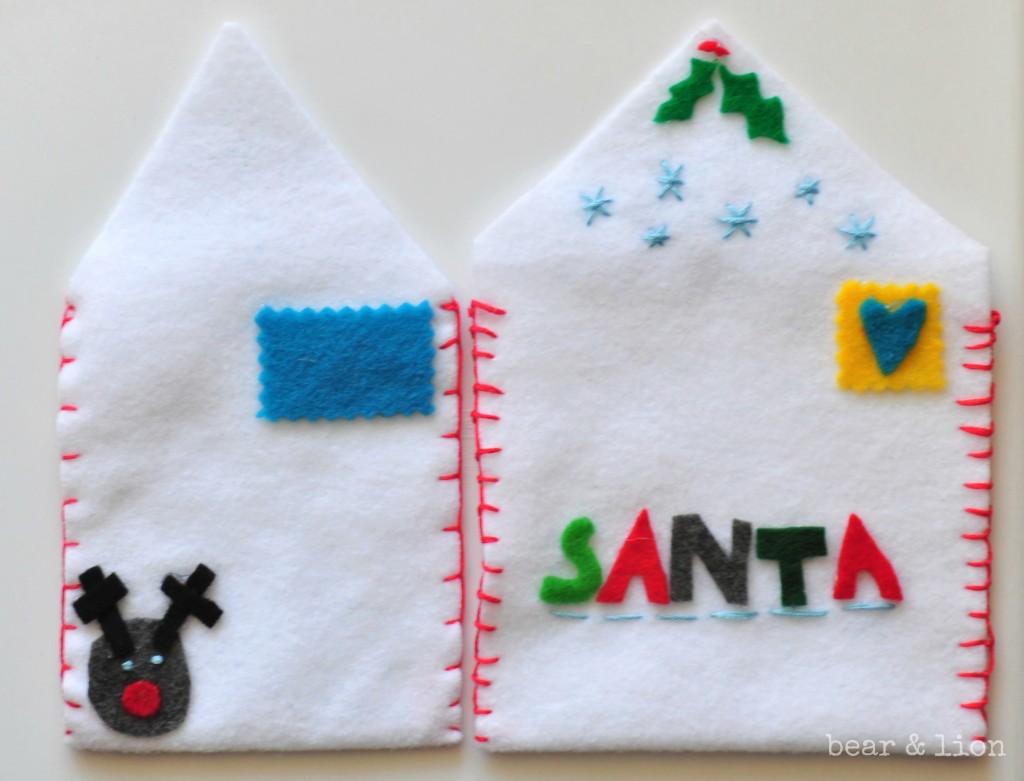 below i have included ideas that vary from quite intricate to very simple. school aged kids could even make one of the easier versions of the envelopes.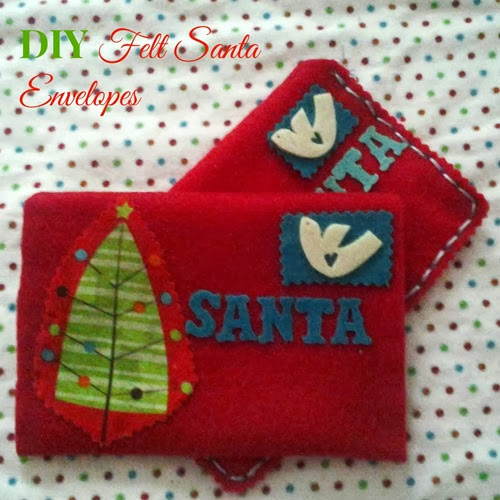 writing to santa : diy felt envelopes from city girl gone coastal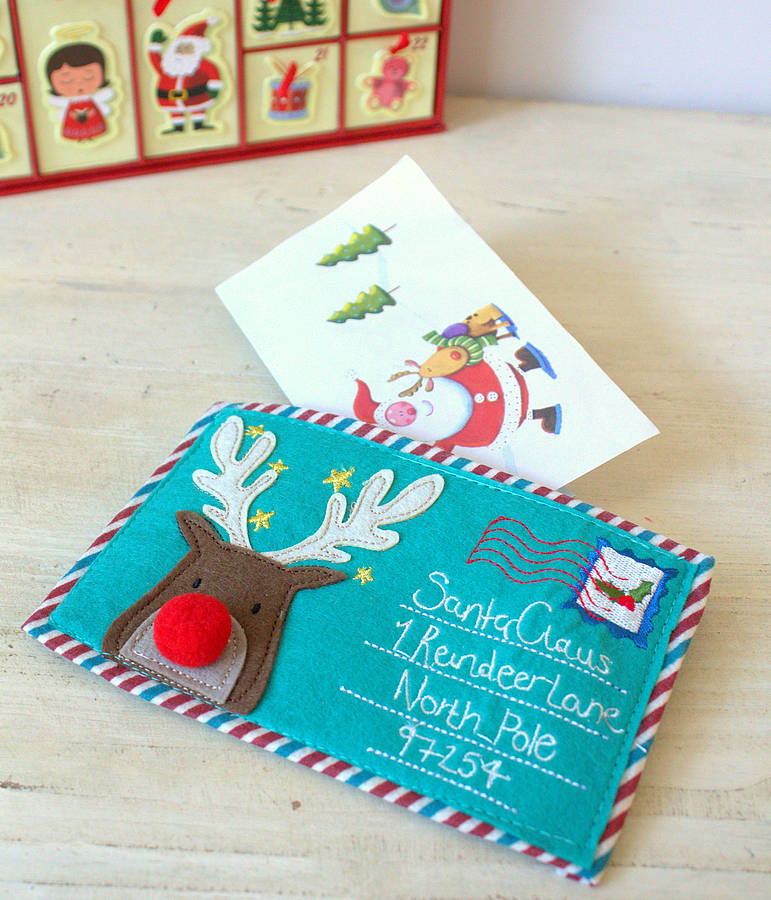 letter to santa claus felt envelope from not on the high street
(this one is not a tutorial, but a envelope for sale)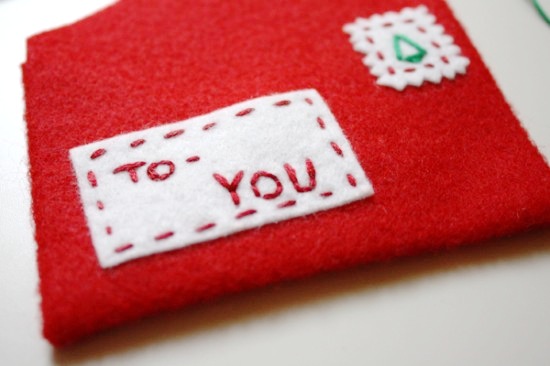 felt envelope by michale ann via paper + stitch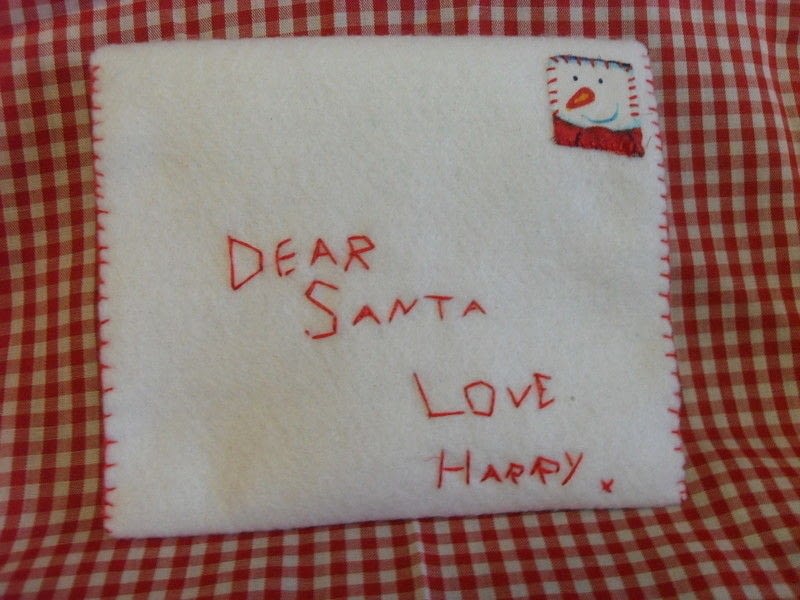 personalised felt christmas letter to santa envelope from cut out and keep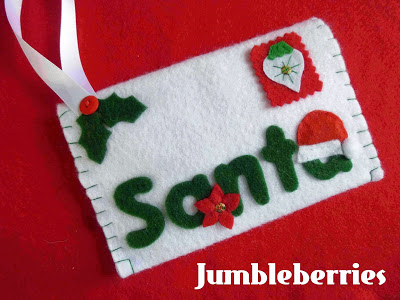 christmas wish-list felt envelope from jumbbleberries
if you're not feeling crafty, check etsy for these felt envelopes. there are many creative people there making fantastic envelopes; go check them out by just putting "santa felt envelopes"into the search and enjoy!
these sweet things would be perfect for kids or even for gift cards!