with the warmer weather has come the urge to plant and grow things. we have a lovely little covered porch where i hang a big basket of petunia's each season. there are other hooks that need plants hung from them and i've been trying to think of ways to HANG plants without actually spending money.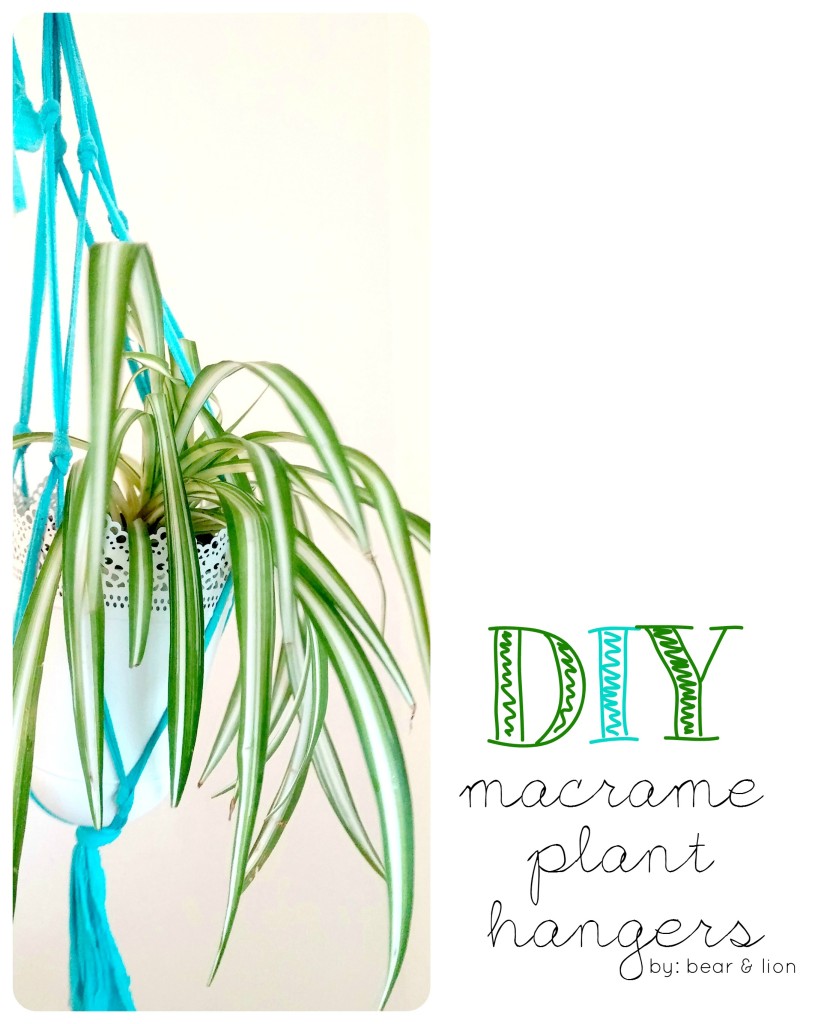 and, that's when it hit me… MACRAME! yes, many think it's tacky or too old school, but i actually really love macrame hanging planters. they can be so simple, neutral, colourful, or complex. the possibilities are endless.
so, for my firts attempt at macrame i wanted to start simple, and i found this fantastic tutorial from brit & co. below is the plant holder from them… BOOM, love that pink!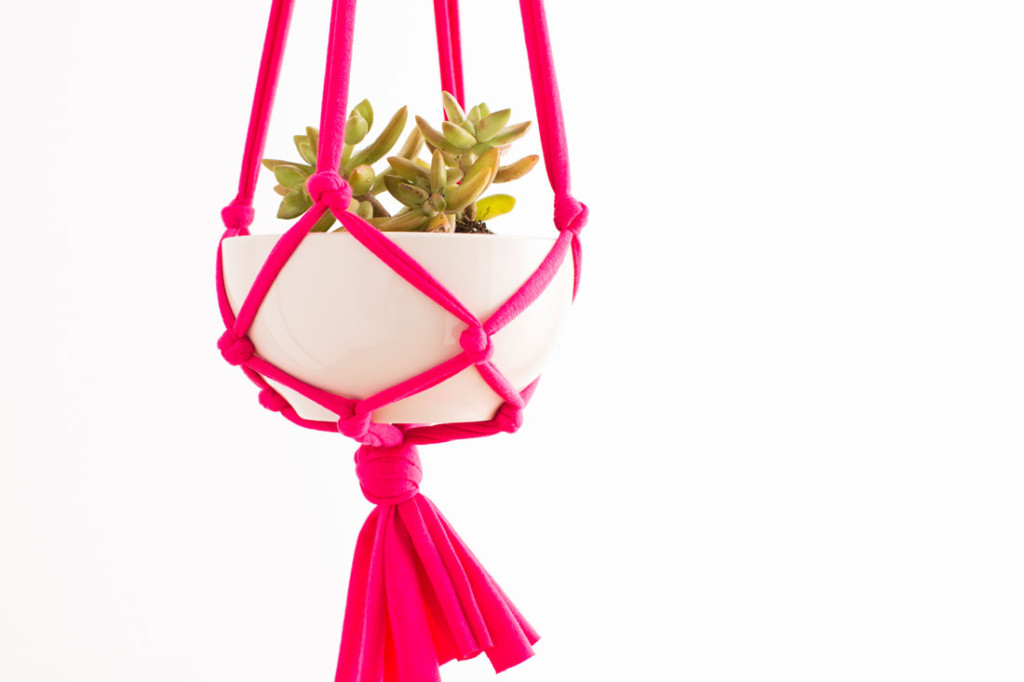 here's the one i made from an ancient, stretched out t-shirt.
and, yes of course it's turquoise! haha!
i wanted to include some macrame inspiration i found.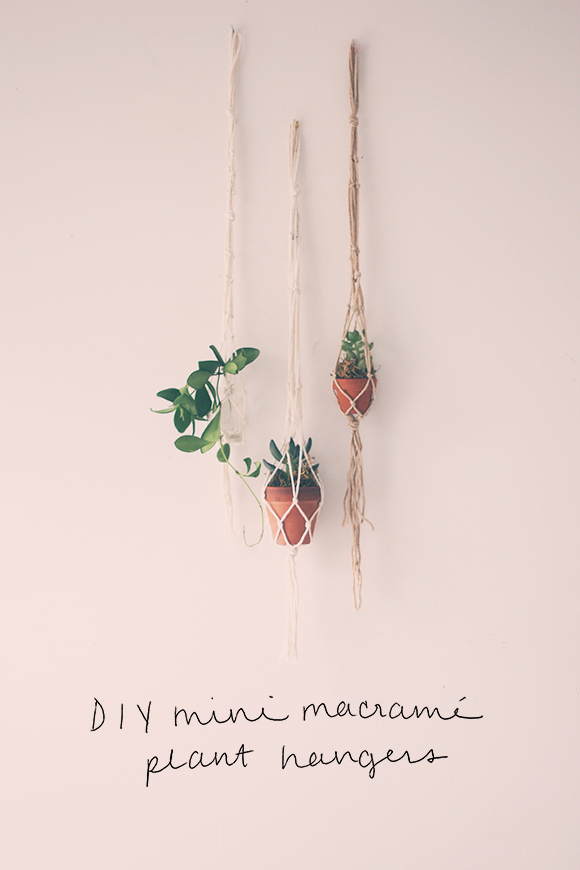 mini macrame hangers from free people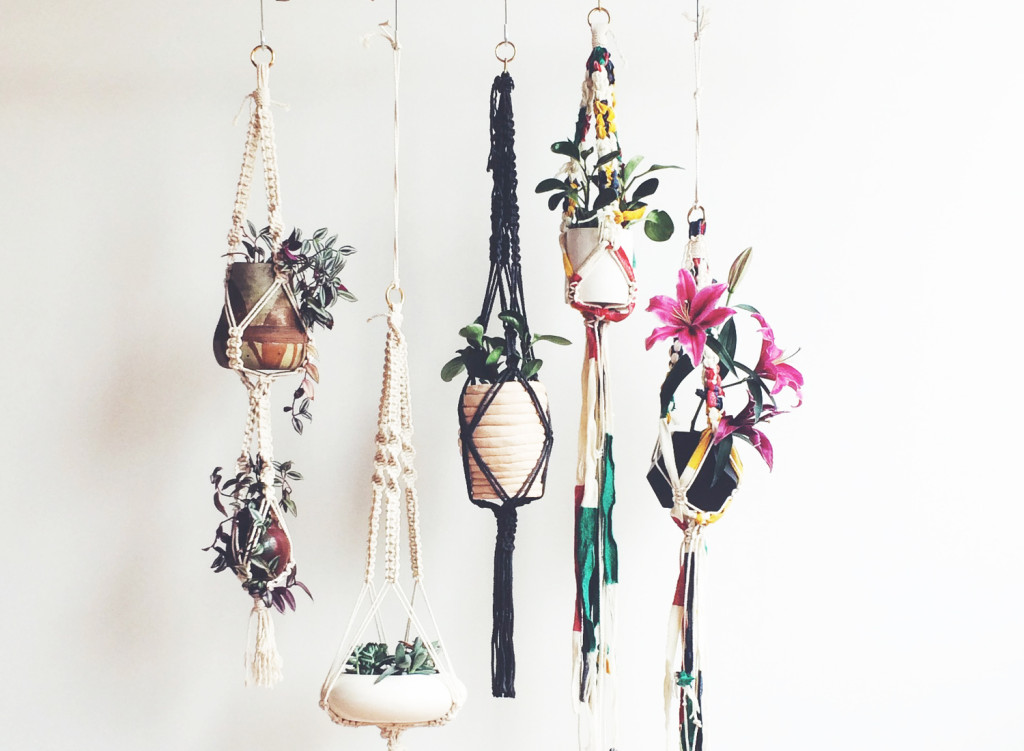 5 hangers from modern macrame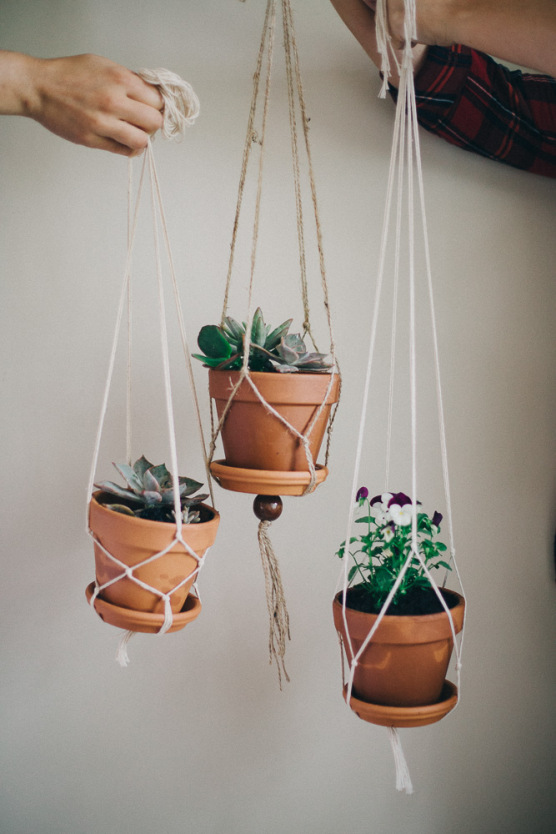 macrame plant hangers from erin made this
here's another great tutorial from pigment using cotton rope and beads instead of fabric. aren't they lovely?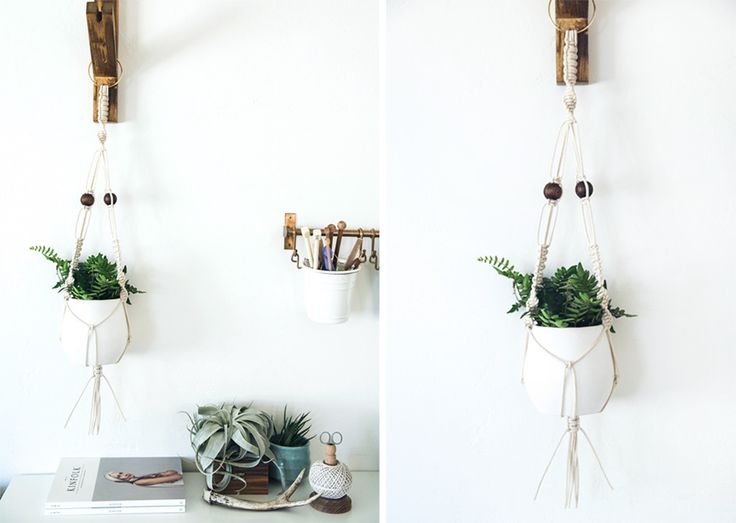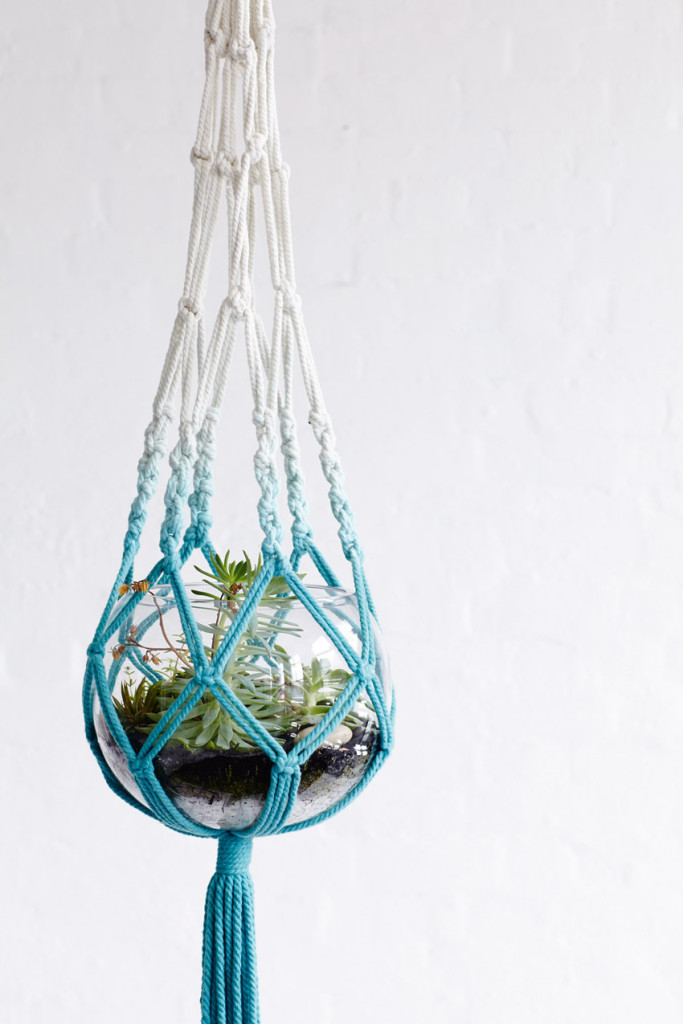 macrame plant hanger from space craft studios
good luck with your own macrame project.
have a lovely week friends!