i love, LOVE working with felt. i'm not really sure why, but there is something about the way the material feels.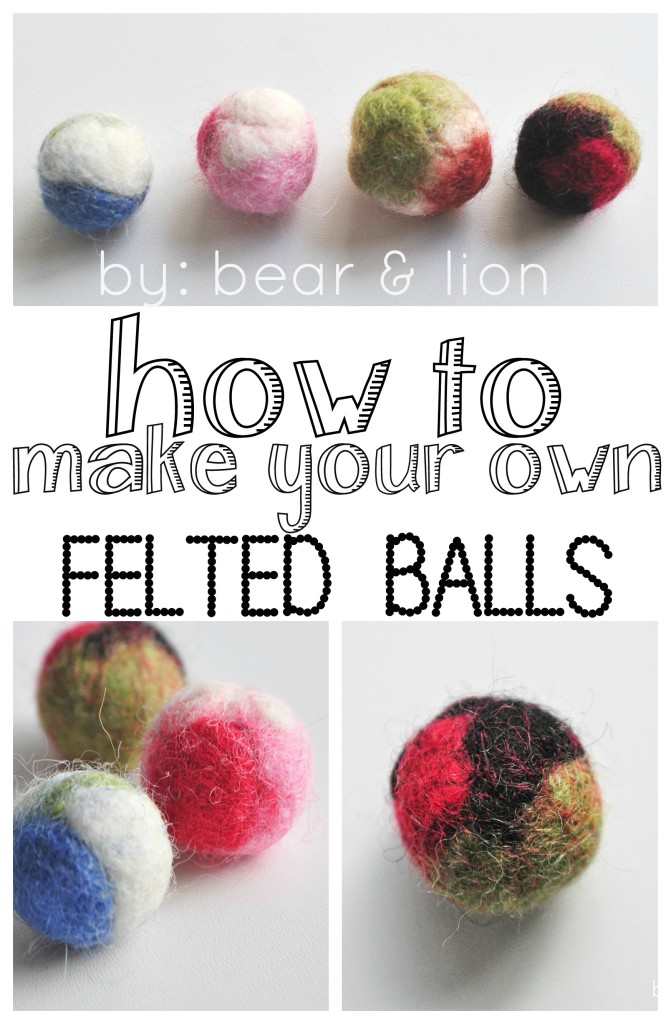 last year i bought a bunch of roving wool and made felt bowls. they were a bit time consuming to make, but they turned out great! you can check-out the pictures and tutorial HERE.
this year, i have decided to try something new with my roving wool.
>>> felted balls<<<
you see them all over pinterest so i thought i would give it a go. roving wool can be purchased at most craft supply stores, i got mine at michael's.
oh-mah- goodness it was fun! time consuming and drying on the hands, but so worth all the cracks on my thumbs! there is something meditative about standing at my kitchen window, in front of the sink, felting. i love the process of choosing the colours to work with, but not knowing what kind of patterns or swirls the rowing wool will ultimately create!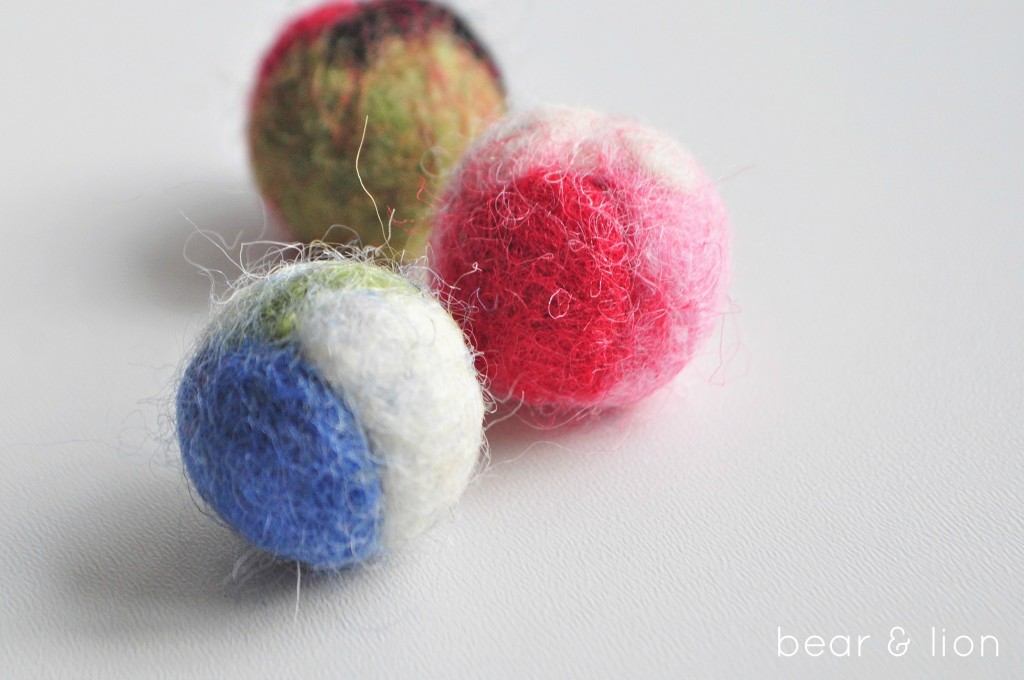 so here's what you do:
gather a large handful of the roving wool. you can choose a few different colours or just use one colour.
you will want to work close to a sink. i filled a bowl with dish soap and hot water, soaking the wool and gently creating spherical shape with the roving wool.
3. keep wetting the wool in hot water and soap. the hot water and soap help create the friction needed for the felting process. use two hands to create the felt ball, by rubbing the roving wool in between your palms in a circular motion.
4. to make one felted ball can take half an hour. try to relax your shoulders, because after a while of doing this i found my upper body was getting very tense.
5. once you are satisfied with the density and shape of your ball, rinse it very well. this can take a while, but you want to ensure the soap is all out of the ball. set the felted balls on a hand towel and let sit for a couple of days to completely air dry before making anything with them.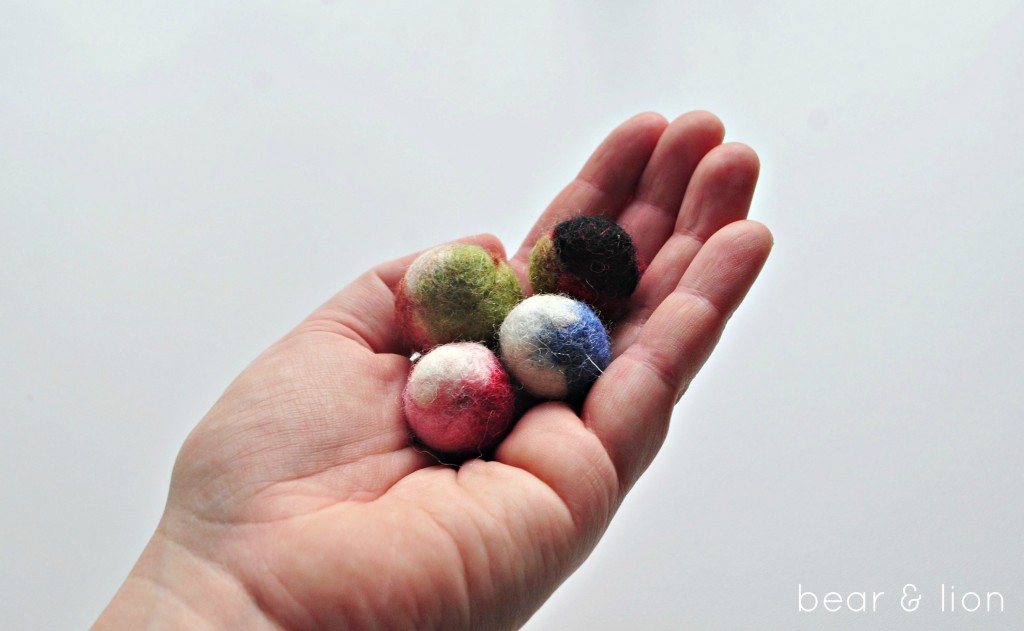 aren't they lovely?
you can get super creative with your felted balls and make all sorts of fun things with them. things like garlands for any occasion, necklaces, hotplates, rugs, zipper decorations, key chains… just check google or pinterest for ideas and tutorials!