last week i pulled out my box of felt and got busy with several different projects!
today i am sharing a halloween craft, which seems fitting as halloween is coming quickly this coming weekend! do you have all of your costumes organized and ready for trick-or-treating?
aren't these googly-eyed halloween characters adorable?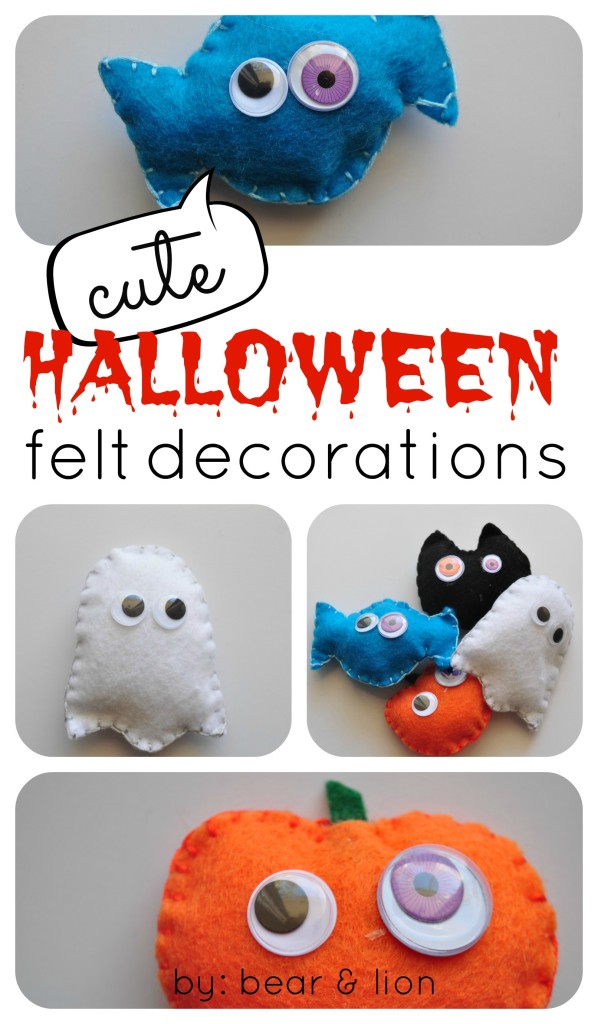 i made these wee adorable halloween felt decorations. i thought some people may want to add string or ribbon to them in order to hang them or make a spooky mobile. i personally left them as is, and have popped them on windowsills and flower pots peeking their googly eyes around the leaves.
SUPPLIES:
various colours of felt
googly eyes
hot glue gun
stuffing
various colours of embroidery thread and a needle
scissors
INSTRUCTIONS:
fold your felt so you cut two identical pieces.
2. thread your needle and sew the two pieces of felt together using a blanket stitch. leave a small space for stuffing filling.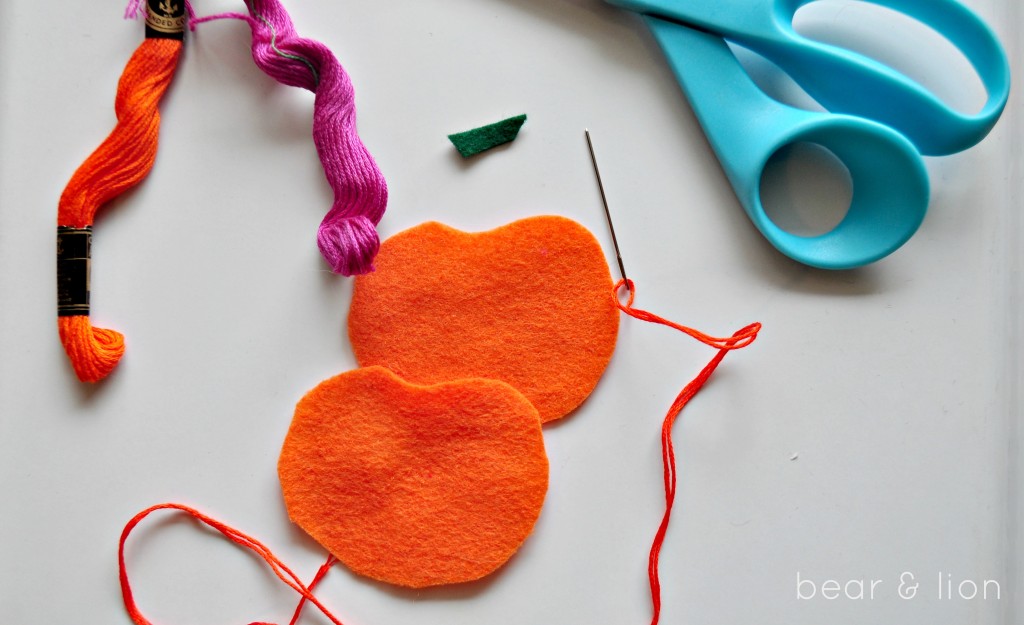 3. once you have stuffed enough stuffing keep sewing your blanket stitch.
4. hot glue gun the googly eyes onto the felt.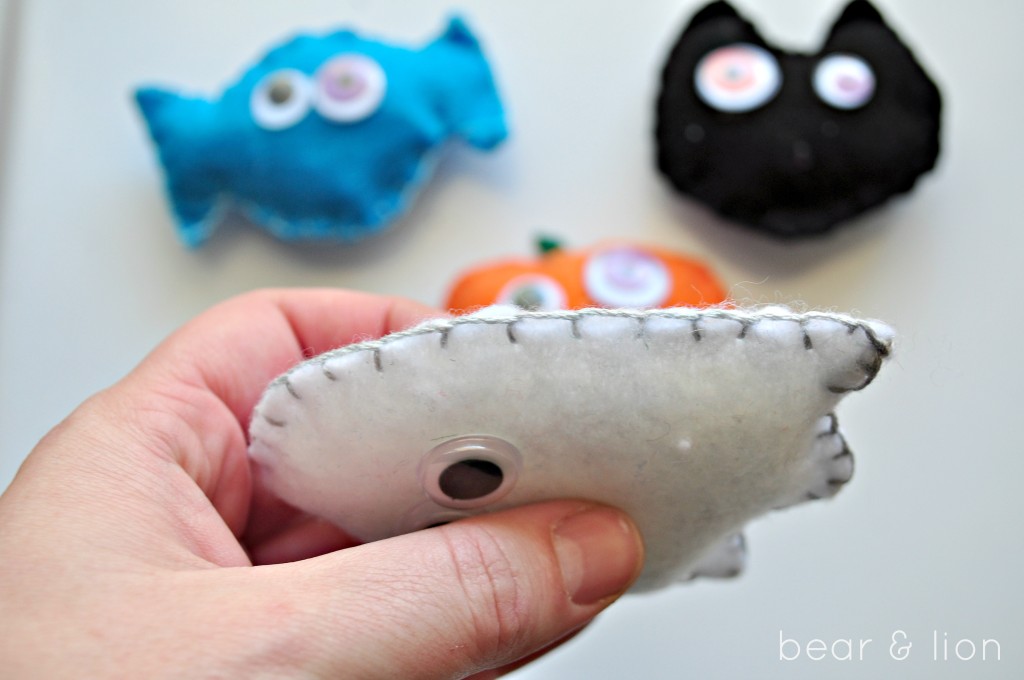 these googly-eyes halloween cuties aren't particularly spooky, but are super fun nonetheless.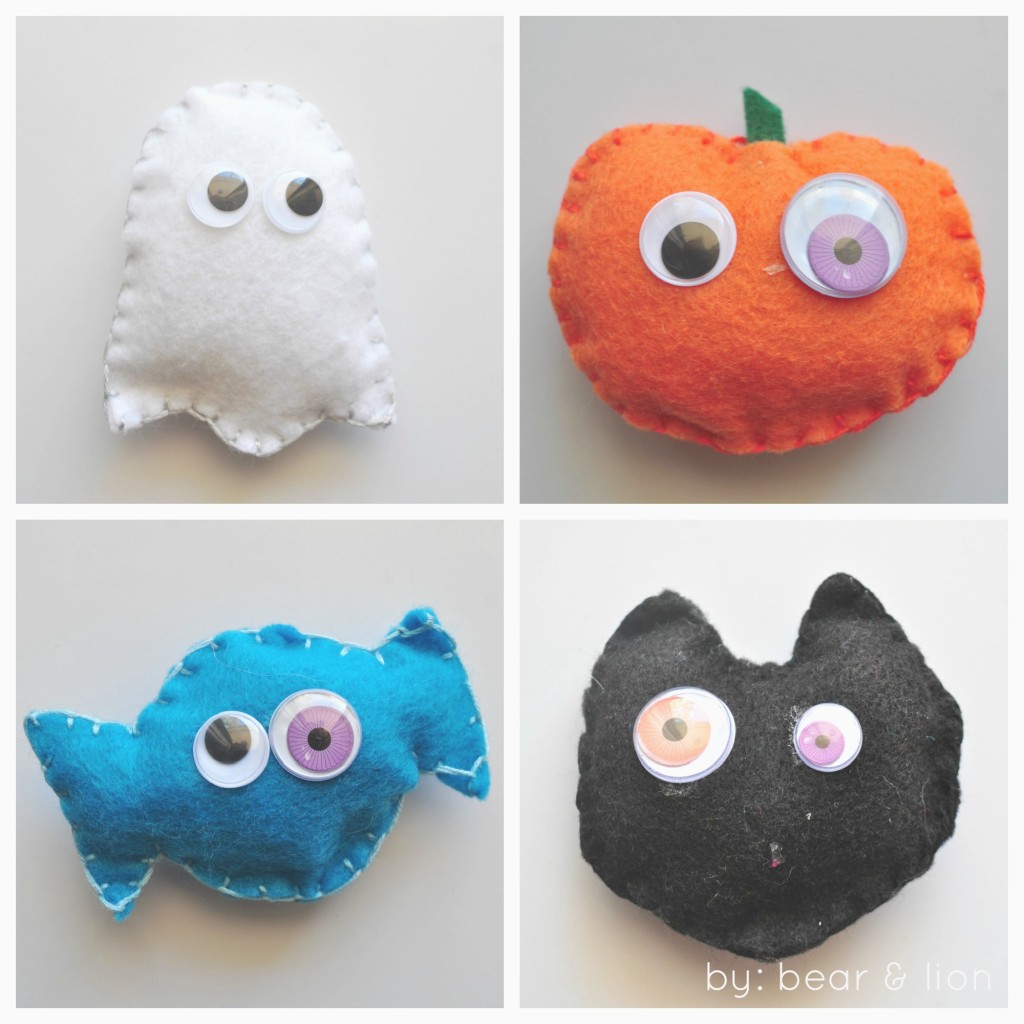 now, i gotta get lion's halloween costume organized. he's a minion (as are so many other kids!) so i'm using mason jar lids to make his goggles! should work out well, i think! bear has worked hard at his wizard costume independently, which has been really fun to watch. he clearly has some specific ideas he wants to bring into fruition!
i will share pictures as we get more organized!
happy crafting friends!