---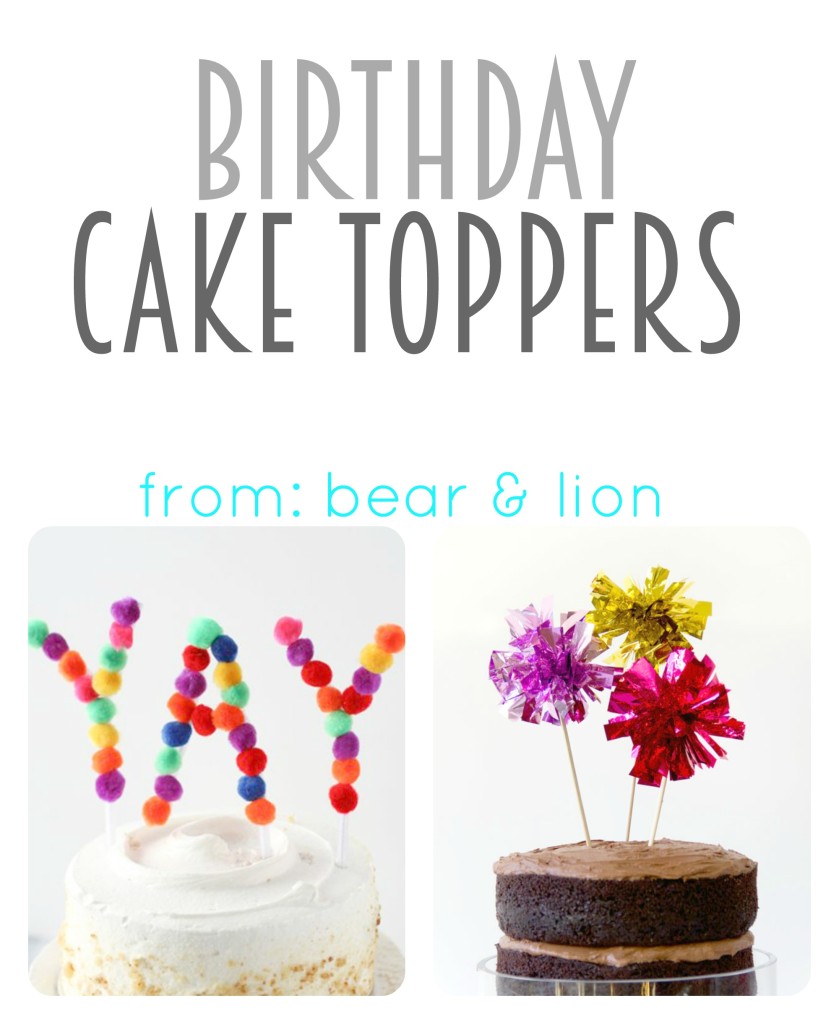 we are hosting a birthday party for my lion on saturday. we will be making an awesome ice cream cake as the weather is going to be hot and sunny (recipe for that coming soon).
i cannot believe he is going to be 5 years old! that's one whole hand, people! i only have two days to prepare for his party, so i thought making a FUN cake topper would be a great way to get some impact and FUN onto his yummy ice cream cake. i checked out pinterest (of course) and chose some of the cutest and simplest ideas i could find. there are lots of tutorials for cake toppers that are very complicated, but also stunning! go for it if you have time!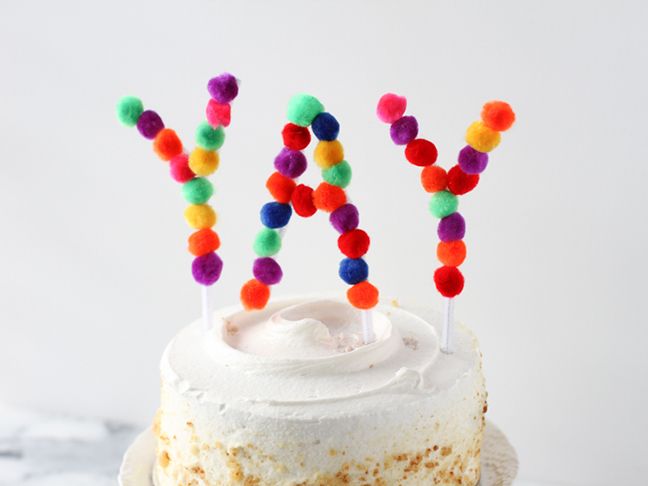 DIY pompom cake topper from momtastic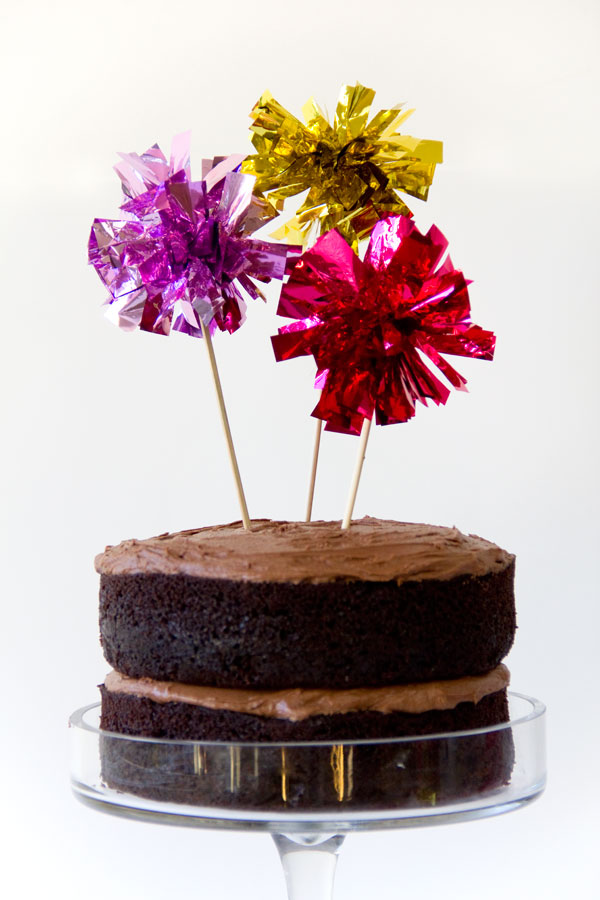 DIY fringe mylar cake toppers from diy studio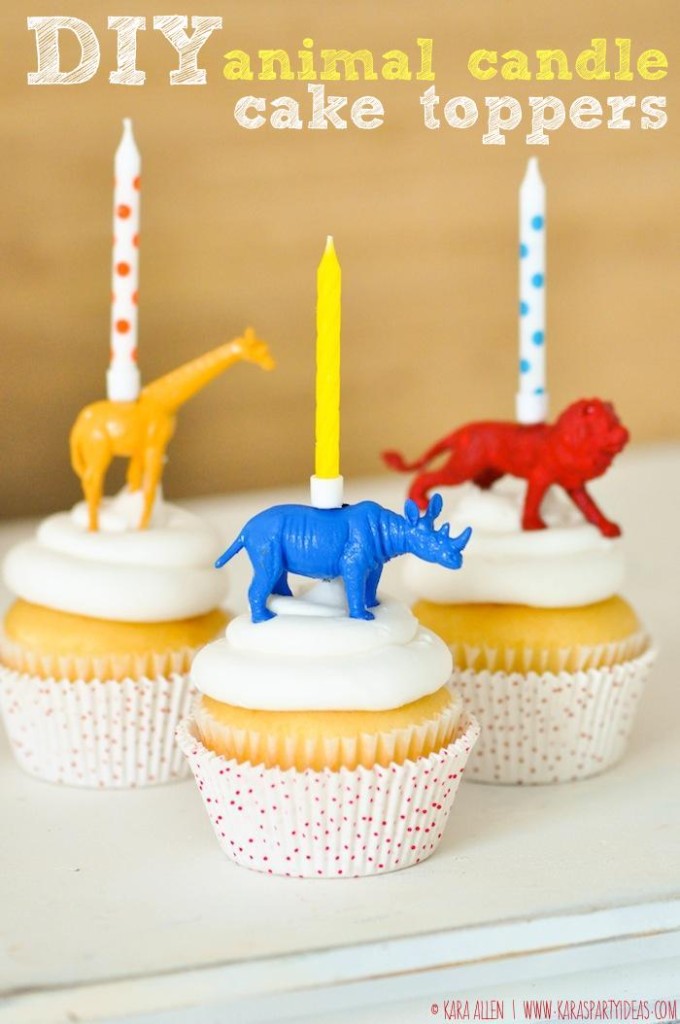 DIY animal candle cake toppers from kara's party ideas

DIY animal cake toppers from visual heart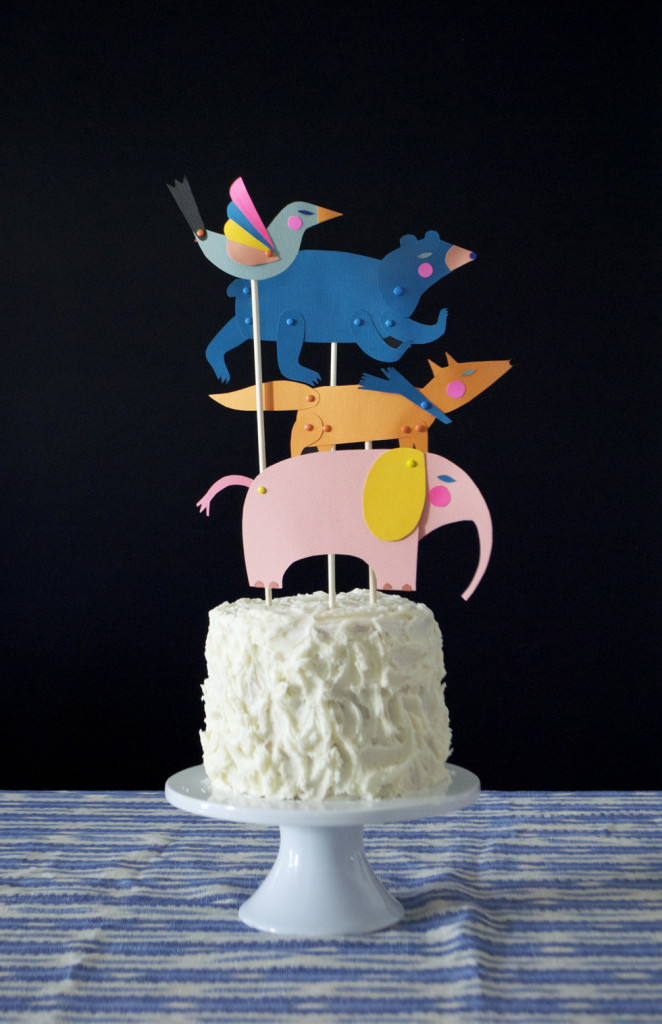 playful puppet cake toppers for birthday cake and cupcakes from mer mag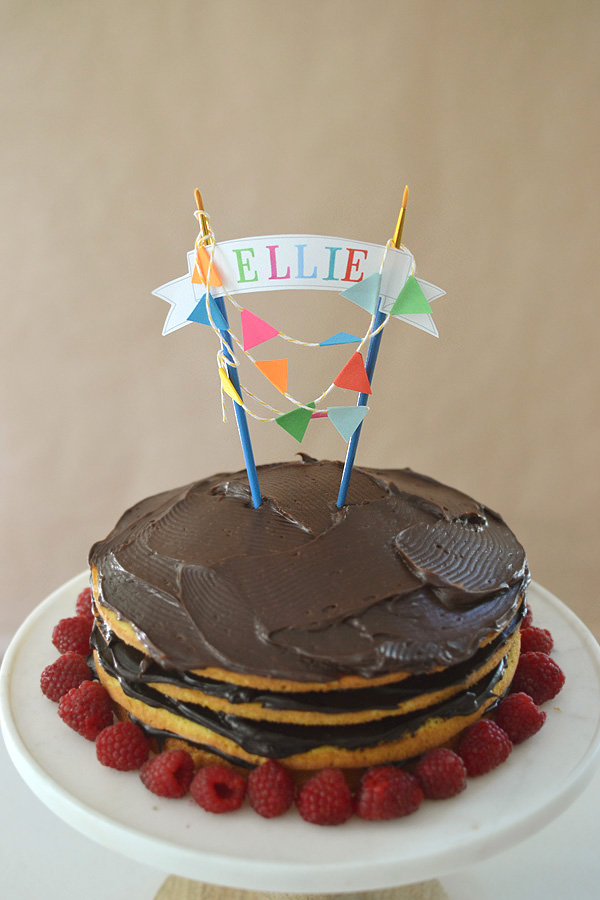 DIY cake topper from art bar blog
i love looking at what other creative people have been up to. their ideas give me great inspiration and get my own creative juices flowing. i'm not exactly sure what kind of a cake topper lion will end up for saturday, but i do love the pom poms, animals and bunting flags… hey, wait! that's all of the ideas! hahaha! i may take a little from all of ideas above and make something of my own!
happy summer crafting friends!